The Future of Digital Marketing Is Here:
Write better content with Growmatik
AI
. It's magic!
Effortlessly create marketing copy for all your emails and popups based on your specific criteria and preferences. Just provide the subject matter and sit back.
Thanks to its extensive knowledge of effective marketing techniques, persuasive language, and engaging storytelling, AI can produce personalized and persuasive marketing emails from ground up.
By analyzing vast amounts of data and learning from successful campaigns our AI algorithm can generate subject lines that are concise, impactful, and tailored to specific purposes, increasing the likelihood of capturing readers' attention.
Our AI leverages its understanding of persuasive language, marketing principles to create compelling and personalized copy for your popups that aligns with your brand voice.
Enhance your existing content with
AI
language refinement
Not happy with your marketing copy? Use advanced refinement controls to fine-tune specific aspects of the text.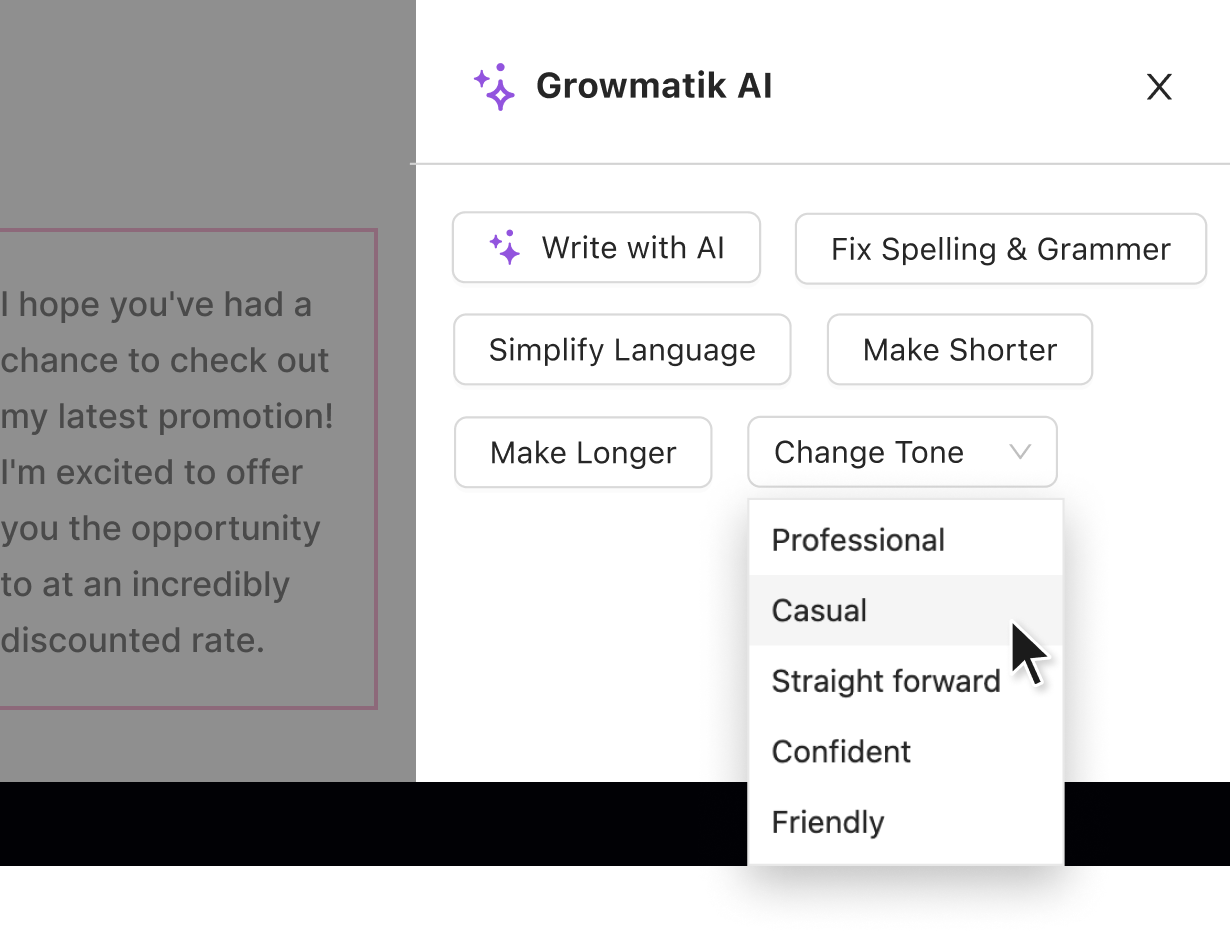 More Growmatik
AI
features coming soon
Insights and recommendations
AI monitors audience behavior and campaign performance and provides critical insights to optimize your marketing.
Predict campaign success rate
By utilizing advanced algorithms AI predicts the performance of your marketing campaigns.