Increase sales with
smart

emails

popups

web pages
Know your audience in depth and turn them into loyal customers by highly relevant emails, popups and web pages.
Unleash the power of omni-channel
customer data
It's customer data in action! Form a holistic understanding of your customers and target them based on their behavior across all channels.
Reach them
at the right time with
smart emails
Engage and re-engage customers with smart emails at key moments. These are self-sending emails. So while you are sleeping, your brand is at its full potential in communicating with your customers.
Ready-to-use email templates
Dozens of beautiful email templates built for maximum engagement with your brands.
Just one click, and you are all set.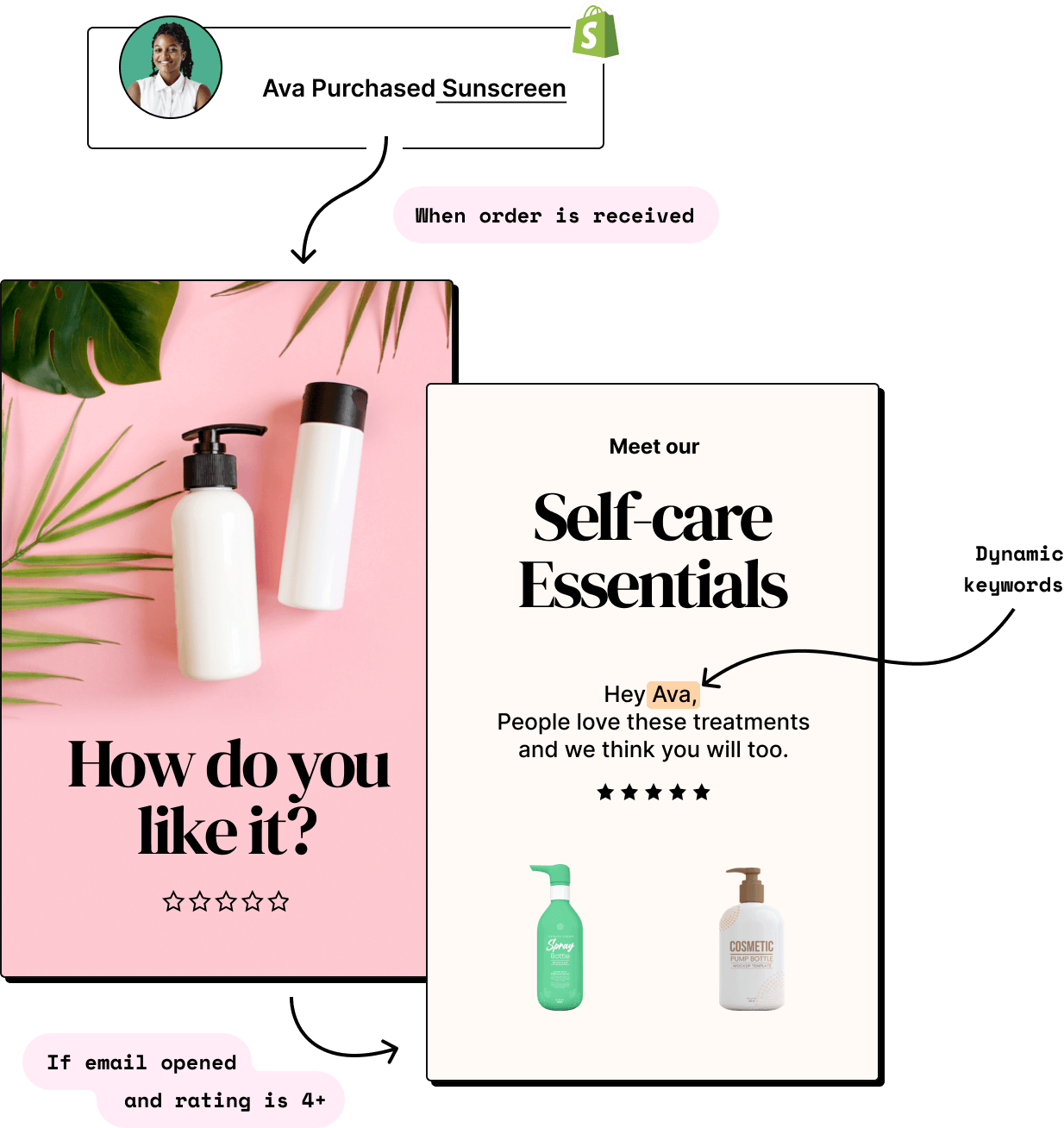 Display
smart popups

that drive engagement not resentment
Traditional popups used to be infamous and annoying. Smart popups, on the other hand, are displayed at the right time to the right audience.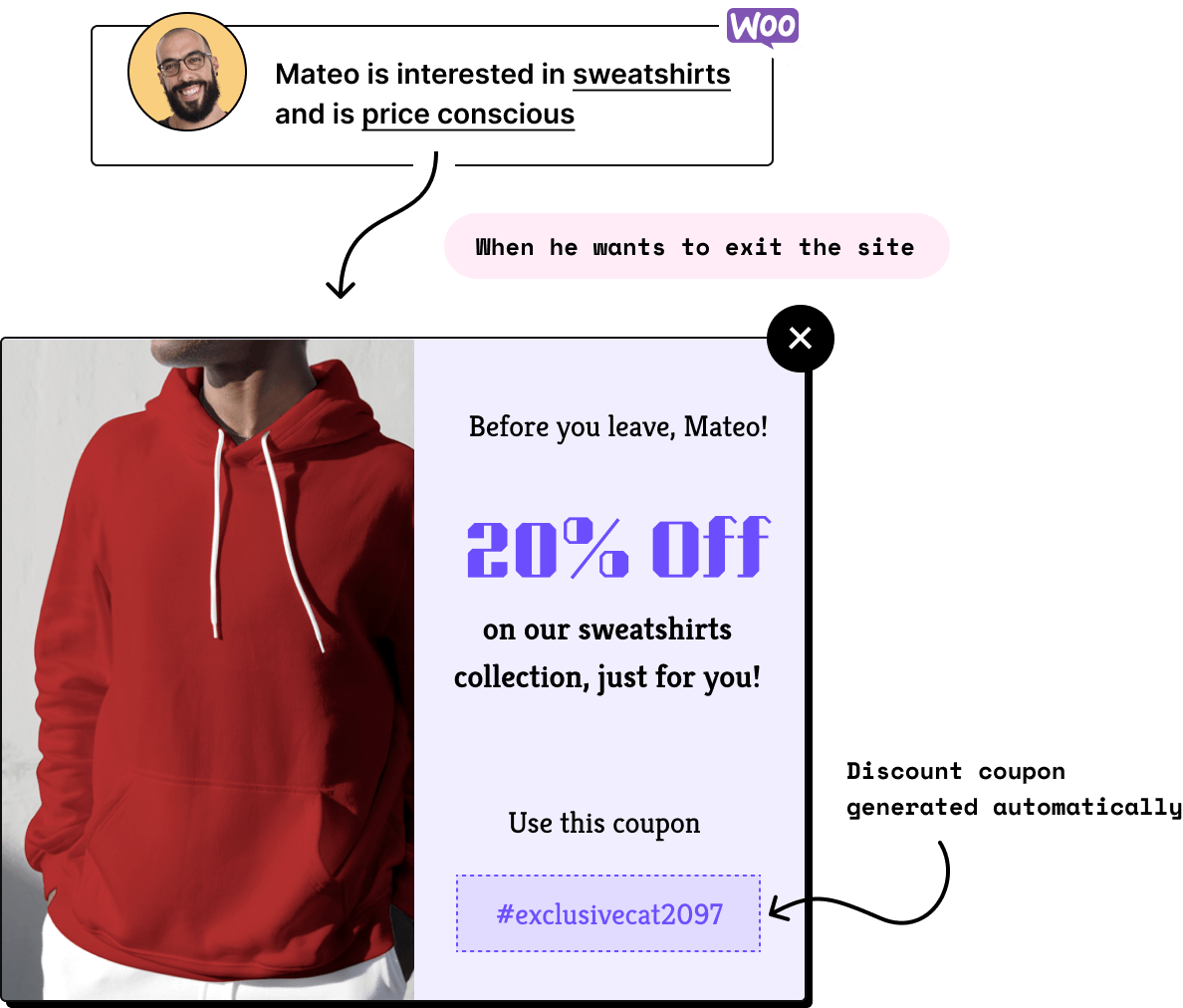 Make your customers feel seen, with
smart web pages
Your website is not only your online store. With smart web pages, it is a powerful marketing forefront.
Show your customers what they actually want to see when they land on your website next time.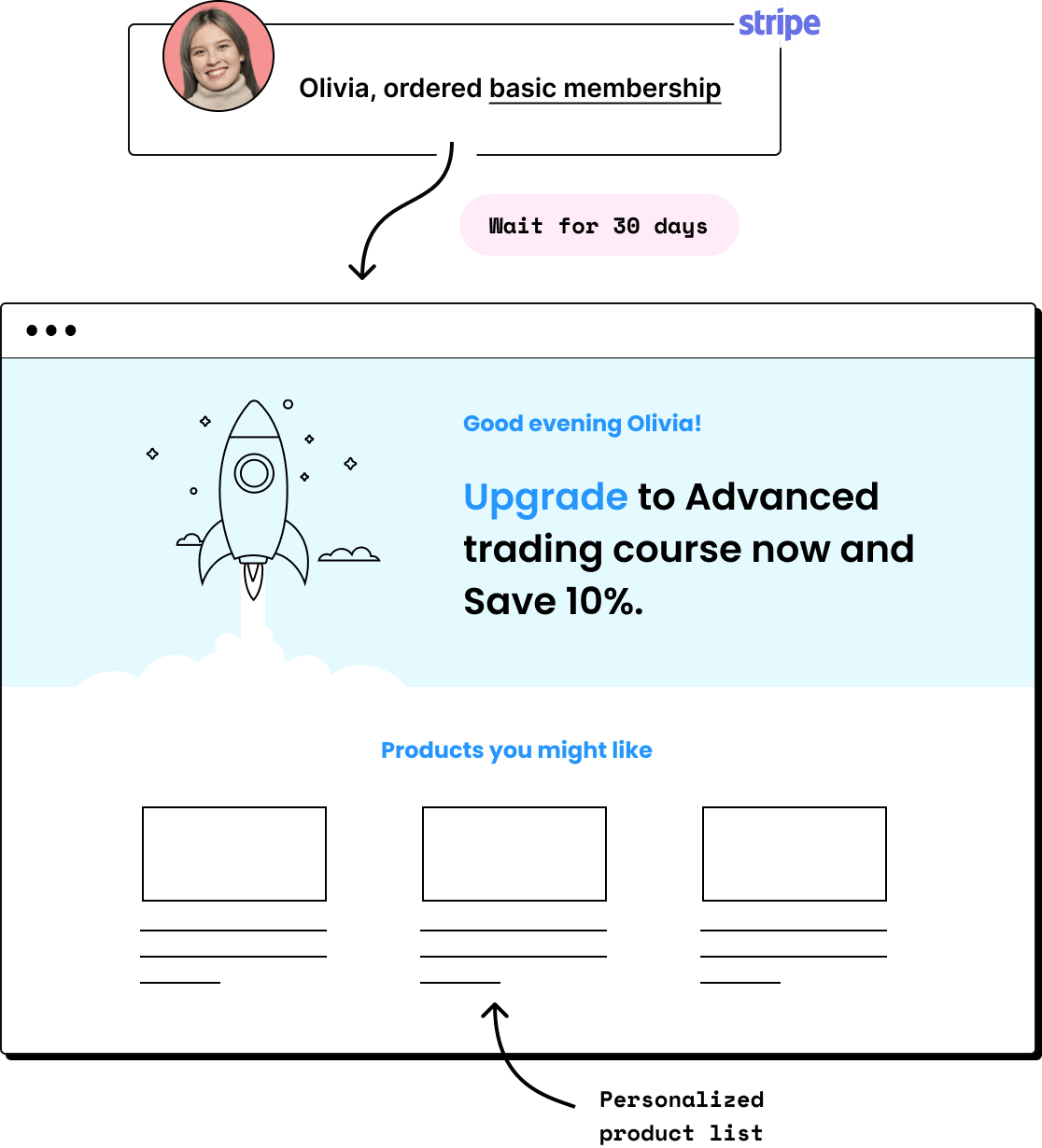 Write better emails
with Growmatik
AI
Write or enhance your email subject and copy with Growmatik AI content generator in just a few simple steps. Enter your subject, review AI suggestions, refine as needed, and voila! Your copy is ready to go..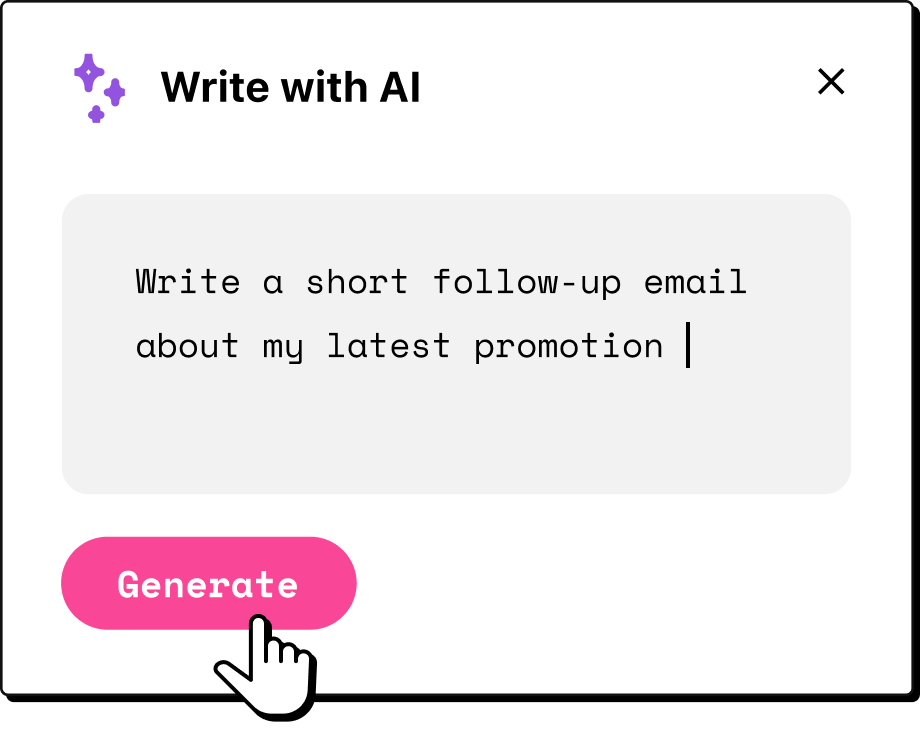 Measure and improve omni-channel marketing with
smart insights
Measure and assess the results of each marketing activity. Get invaluable data about your automations. Track the performance of a specific campaign or the entire website.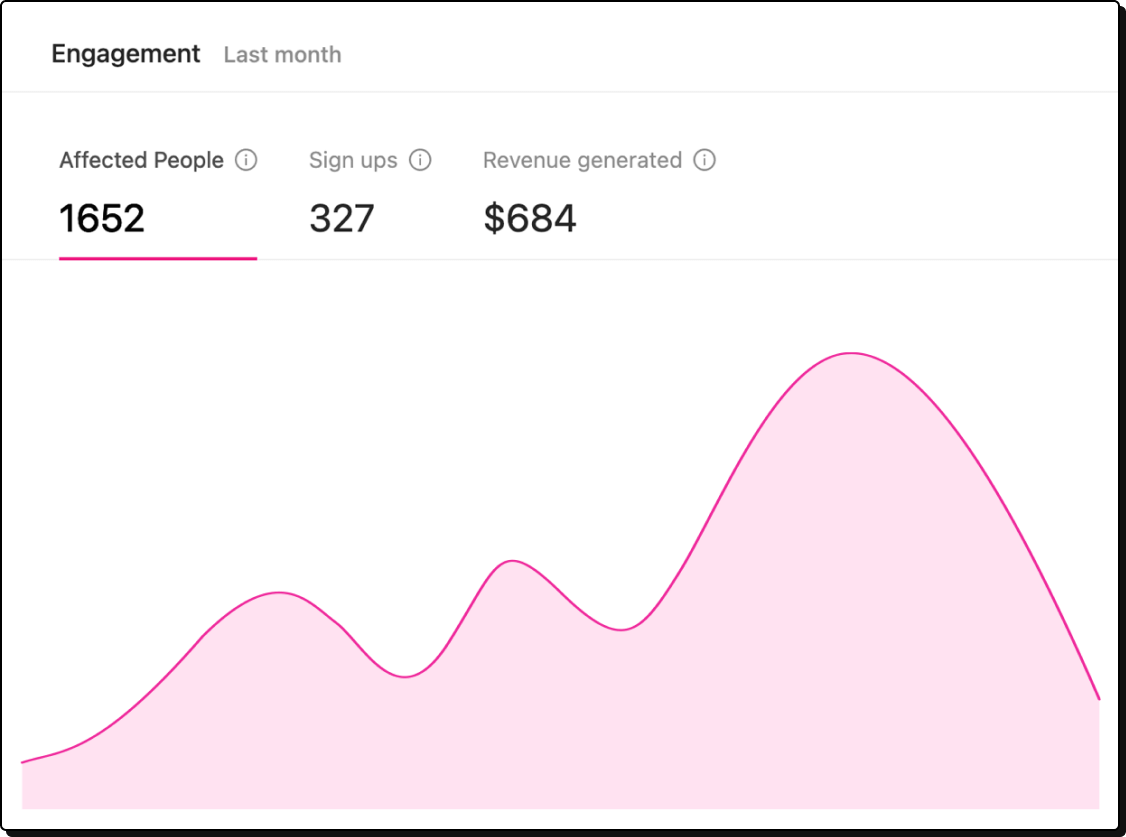 Justin Cener
E-Commerce Expert
Growmatik's personalized store content and popups -individual to customers- can drastically increase the Shopify conversion rate.​
Mucahit Gayiran​
Co-founder at Artboard Studio
You will be surprised how easy and affordable omni-channel marketing is with Growmatik.​ It is like Voltran for any marketer.
Jorge Aguilar Avendaño
SaaS Master
Growmatik's smart emails are the most effective way to get targeted subscribers.if you're not using Growmatik chances are that you are losing on sales.
Clint Fontanella​​
Marketing Manager - HubSpot
What separates Growmatik from other automated marketing solutions is how it combines smart marketing with omnichannel marketing.
Niloufar Firouzmand
Marketing Manager – Jupiter X
The Growmatik migration team helped us move all our marketing emails for the 200,000-member Jupiter X community from Mailchimp to Growmatik. It was a breeze!
Paul Lacey
Co-host at This Week in WordPress
The nearest thing I can think of in the tools I have used is OmniConvert, which has a completely unattainable pricing structure.
Andriy Zapisotskyi​
Growth Lead - Mailtrap
There's no need to download six different plugins to accomplish omnichannel marketing if you have Growmatik installed.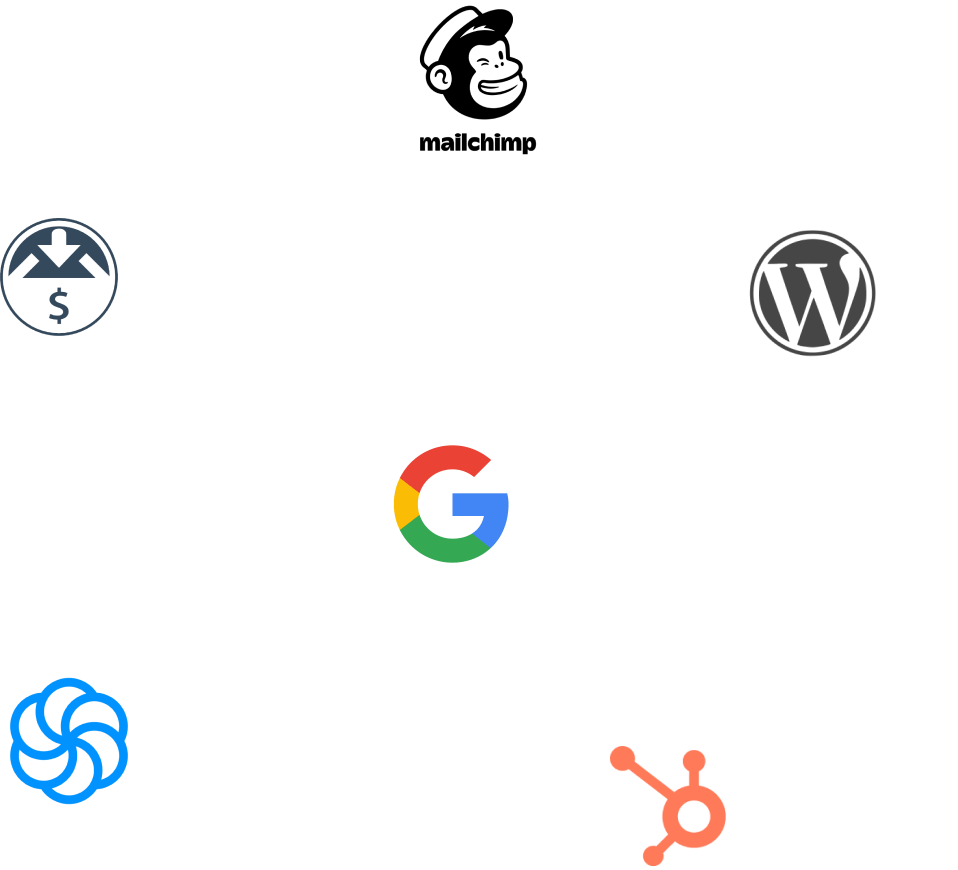 Plays well with your
E-commerce platform
and tools
Plays well with your
E-commerce platform and tools
From different e-commerce platforms and external lead generation tools to major page builders, Growmatik makes possible omni-channel marketing  for variety of tools and techs. You can also connect Growmatik to any other platform using its public API.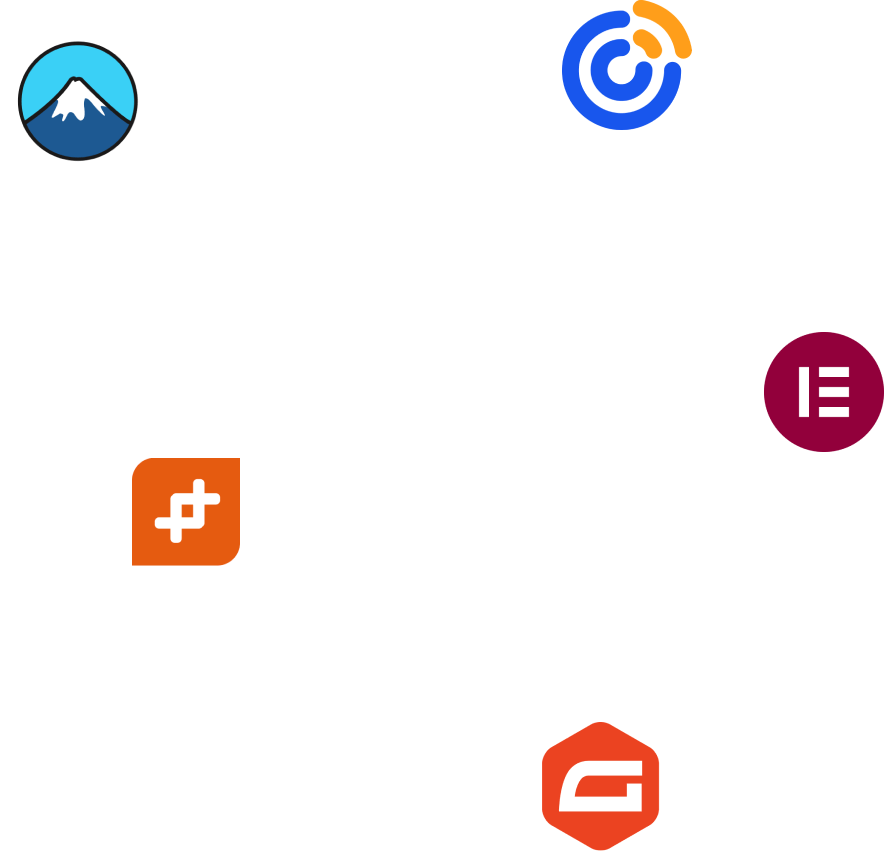 Powering the growth of


3,200+ brands

worldwide.
As targeted ads are less accepted now, it's important to collect user info and apply customized actions based on their behaviour. And Growmatik does this perfectly.
Growmatik is how a modern marketing tool should be in 2022. Smart landing pages, popup and email powered by smart automation, targeting and content.
Key part of marketing is understanding your audience and target them effectively. Growmatik has impressed me with how specific you can make campaigns.
Growmatik is like the perfect answer to, "Do you know how much money you are leaving on the table?" It essentially is using the concept of personalised atomic design.
I was immediately interested and it does look great. I just have not found the time yet to really test it in depth or implement it. But I feel it's a great investment and a great team.
This is an easy full stack for me. Of other tools I have looked at, this is a GREAT alternative to ActiveCampaign for most people. Sorry if I am sounding like an ad, but this looks really good.
Growmatik is an effective and efficient customer nurturing solution with a very fast Learning Curve. This makes it extremely competitive for micro-businesses, start-ups and solopreneurs like me.
This is must for ecommerce and will take any online store to the next level of personalization. The smart pop ups, web pages, and emails are very easy to set up and implement.
The perfect tool for marketing automation of an e-commerce site. You can use the tool as a replacement to MailChimp. Very easy to set up an ultra-personalized customer experience.