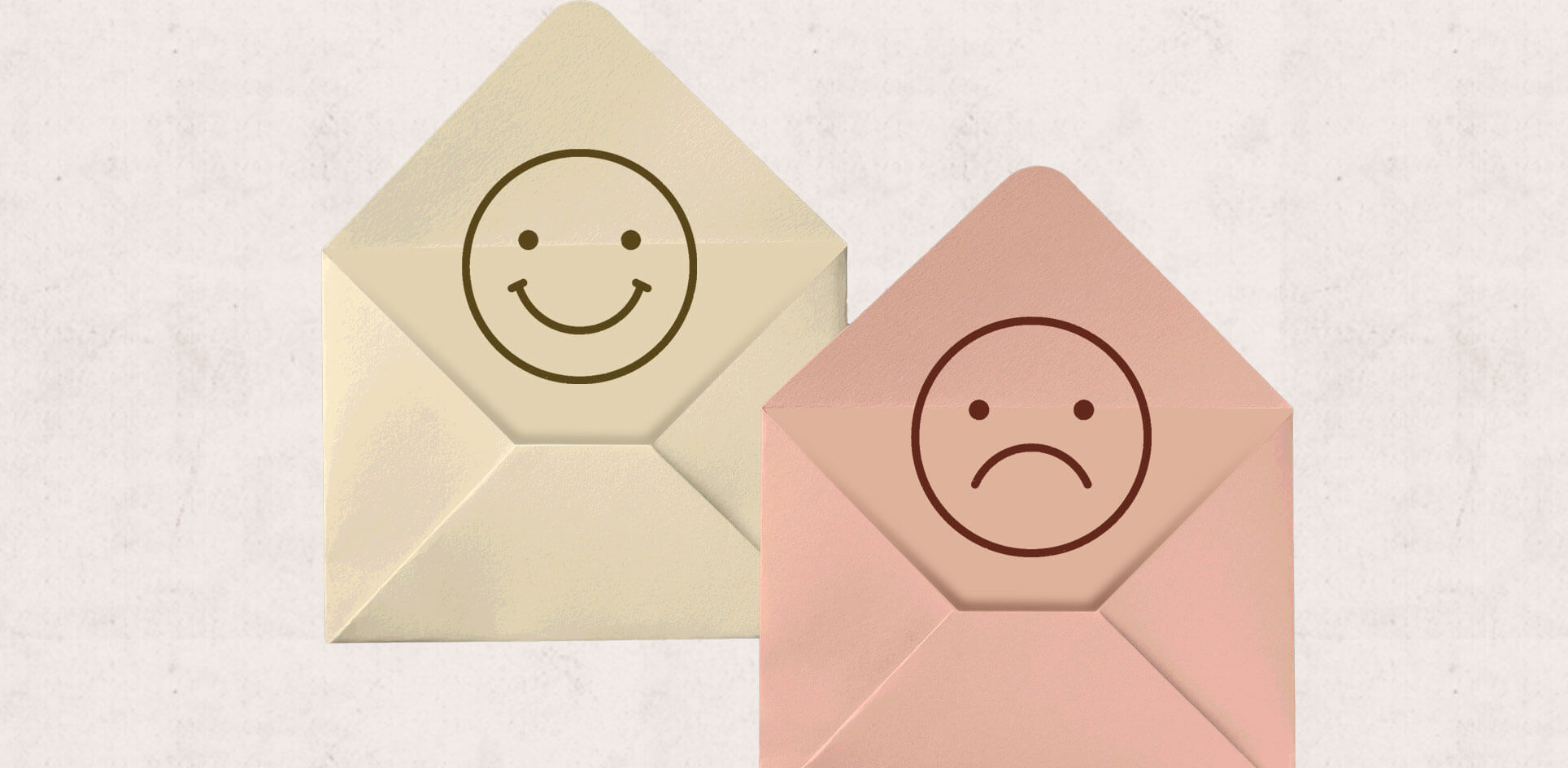 What is an effective email marketing strategy?
Email marketing is the process of sending emails to contacts who are registered on your website and have given you their email information. Email marketing is a kind of marketing that, if done correctly and with good knowledge of the customer, shows your care about the interests and needs of customers and provides a permanent relationship between you and them. As a result, it has a very high potential to attract customers and increase conversion rate.
Email marketing is essential when you want to inform your subscribers and customers about new products, discounts and sales conditions based on the specific strategy. It's also helpful for providing you with the necessary information regarding their characteristics and behaviors.
Due to the increasing use of the Internet and the daily influx of data coming to each Internet user, email marketing should not be done without a strategy or principles. To get the best feedback and results from your email marketing campaigns, you need to focus on customer satisfaction, segmentation and personalization.
Does email marketing still work?
Some digital marketers claim that email marketing has lost its effectiveness with the widespread influence of social media and is no longer the leading digital marketing method , as it had been for the past two decades.
On the other hand, some experts in this field do not consider the growth of social networks as the main reason for the decrease in efficiency. Still, the non-observance of essential principles in email marketing, such as high frequency of sending emails, excessive and aimless content and lack of proper website users' data, ends in failure of email marketing.
What are the purposes of email marketing campaigns?
When launching an email marketing campaign for your business, you are pursuing important and specific goals. These goals vary depending on your email marketing strategy and campaign. In this part of this article, we will explore the top email marketing campaign goals:
Traffic generation
Traffic generation increases the number of visitors to your website. Email traffic in a digital marketing campaign is one of the most important traffic sources to any website because campaigns target visitors and leads on the website. At the same time, the targeted users have already chosen to receive your emails when registering. Also, this traffic may be from the group of subscribers waiting for news, sales and campaigns.
Therefore, they know much more about your company than people who have recently become acquainted with your products and services. All of these are very important reasons to turn your email marketing campaign into a great and dynamic method for your company's digital marketing.
How to measure the performance of the campaigns with traffic generation goals
One easy way to check email traffic is to use analytics tools like Growmatik or Google Analytics, which can be used to view your email marketing campaign's conversion and traffic performance. This parameter alone indicates whether or not the content of your email has prompted your customers to take action.
Lead nurturing
You have done a lot to collect leads and gather visitors' emails on your website. Now it's time to build a long lasting relationship with your visitors and move them from the consideration stage to the decision stage. Email nurturing is cost-effective and increases lead qualities in email marketing. Lead nurturing campaigns are designed to educate the subscribers, engage with them and help users take action.
Awareness
Brand awareness is one of the most important factors in digital and email marketing. It indicates the level of familiarity of the target market with your brand. All famous brands in the world have a very high level of awareness. When sending company emails to subscribers, make sure you include the company logo and other visual clues in the email. The colors and graphics of the brand should be consistent in all emails sent so that the recipient immediately recognizes that this message is from your company. These features increase brand awareness and, as you know, brand awareness attracts customers to the brand's products and services. If customers need to choose between products from two brands, they will opt for a product whose brand they are more familiar with.
Revenue generation
Making revenue using email marketing involves more than just sending some simple emails. This goal is set for most email marketing campaigns. You need to have a proper strategy in your email sending workflow, from the first step of collecting emails and visitors information to making purchase decisions. In order to generate revenue from email marketing these days, you should try to personalize your emails to give your users the best experience possible and create converting automations using your email marketing tool.
Which platform should I use?
Now that you know about email marketing and its importance, it's time to launch and run an email marketing campaign. To run a professional email marketing campaign that meets your desired results, you need an email marketing platform on your website based on the characteristics, behaviors and performance of your customers and users to fulfill the main purpose of your email campaign.
Before starting to use an email marketing platform, you need to be familiar with the most important features of such a platform to serve your internet marketing and email marketing goals well. In the following section, we will discuss the most important features of a good email marketing platform:
Cross-channel
Email marketing on its own isn't efficient anymore. A good marketing campaign is a campaign involving all marketing channels. You need to choose a marketing platform for your email marketing campaigns that is multi-channel, as user data can be used in channels like email, popup, and website all synced together. All these channels should be in tune with one another. Failing to align these campaigns with each other will cause a rupture in the customer journey. For this, you should use an omni-channel automation tool like Growmatik.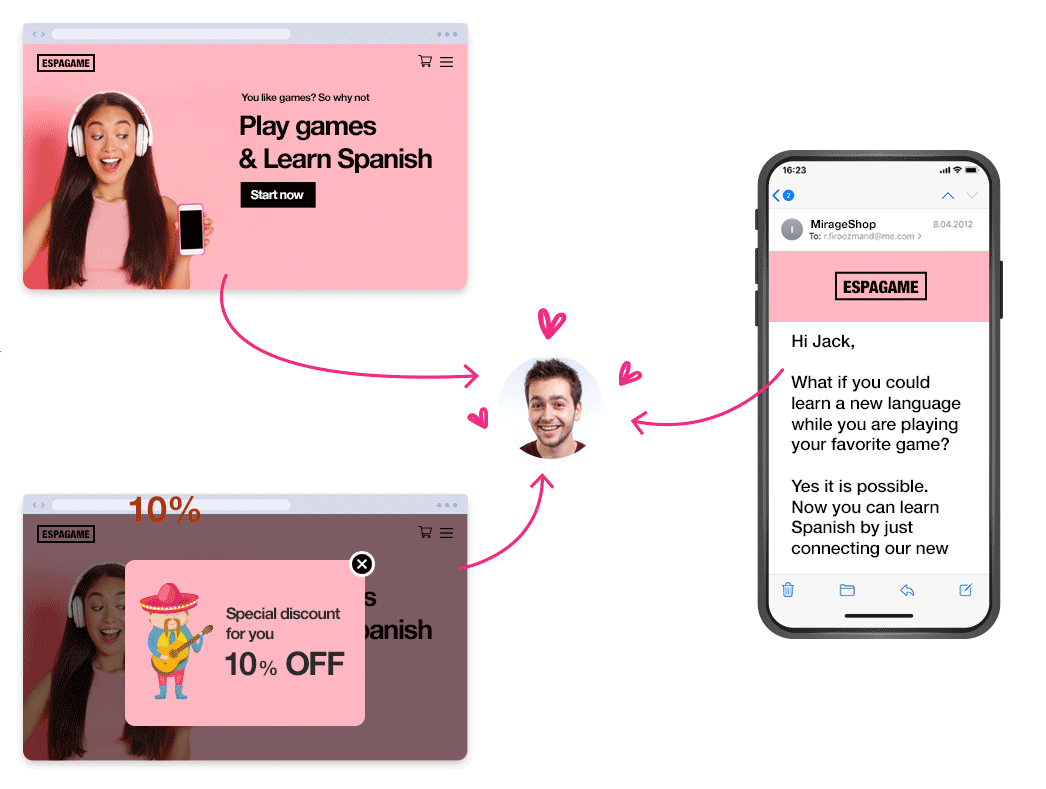 Email Delivery included (no need for third-party sending service)
A number of tools might ask you to use your own email server, or offer to link you with a third-party email sender for an extra fee, so it's important to ensure that the tool you choose includes sending emails as part of their offered services.
Capability of broadcast and transactional emails
Some email marketing services only allow you to send marketing emails, meaning that transactional emails are not permitted. In this case, you will need to pay an extra fee to purchase another email delivery service to send your transactional emails.
GDPR capabilities
A law recently implemented by the European Union, the General Data Protection Regulation, or GDPR for short, requires companies to do more to protect personal data and respect the privacy rights of users visiting a site from a EU member state. If your website collects user data and operates in any EU member state, you need to follow the regulation by informing your users of how you collect data. With Growmatik, for example, you can use your terms and conditions agreement to communicate data collection policies to visitors.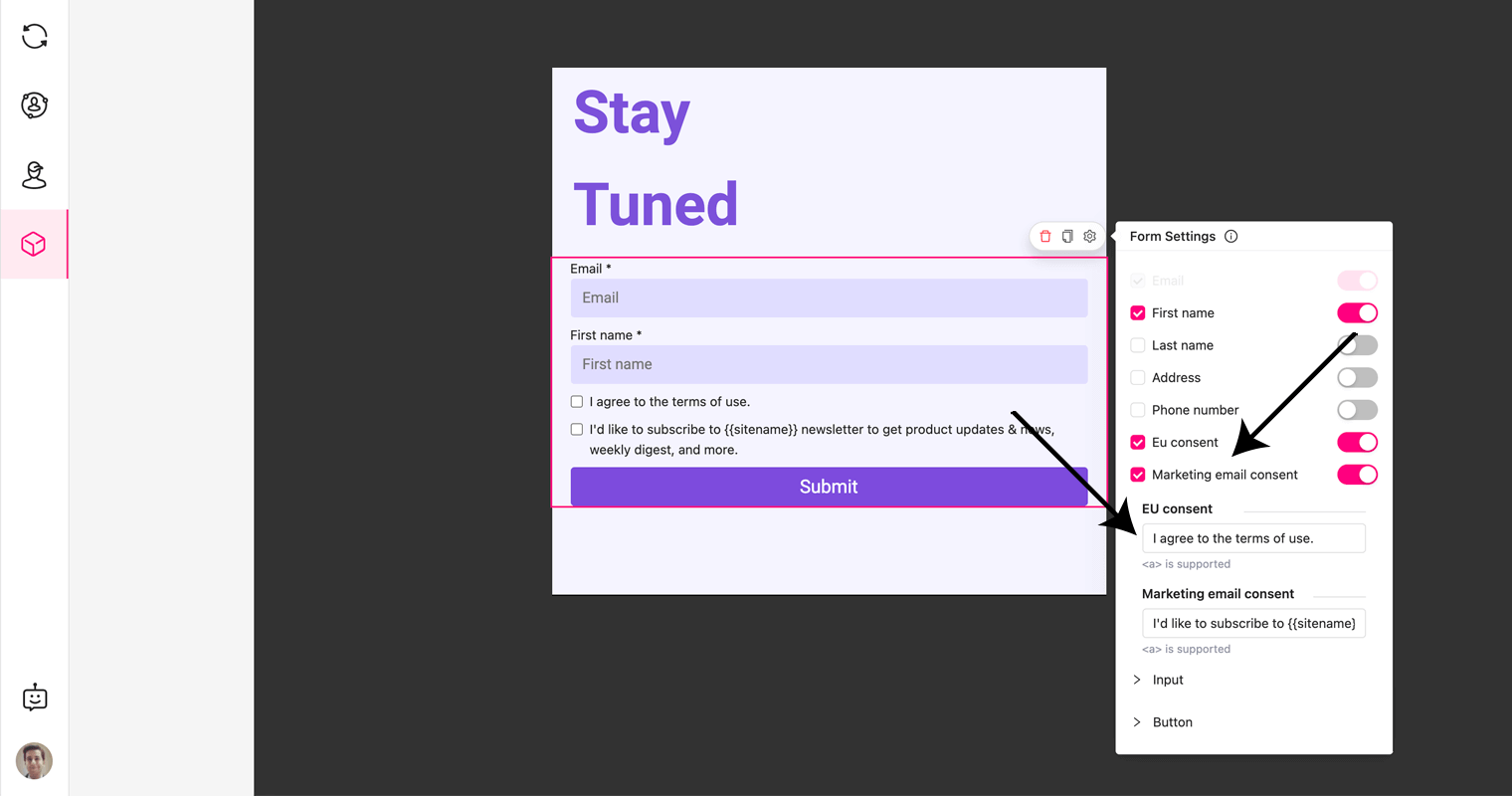 White-labelable (custom outbound address)
By default, most email marketing services use their own domain name as their email sending address. But it's not the best practice to send your marketing emails from another domain. It's recommended that you choose a platform that allows you to white-label your emails and use your own domain as the default email sending address.
Relevancy and value is the best email marketing strategy
You have probably received many emails after registering to a site, and in most cases, these emails rarely motivate you to act on the request of that email. In short, you are tired. In such a situation, sending an email is not only not useful but may reduce the value of your brand.
No one today has the time or patience to review such irrelevant emails, even for the best brands and websites with very high brand awareness globally!
If you own a business or brand, you know the importance of attracting and retaining customers and turning them into faithful users and customers. To achieve this important goal in digital marketing and email marketing, it is vital to observe relevance and value in sending emails.
For emails to be relevant, it is important to consider offers, recommendations, promotions and more with the possibility of personalization based on your digital marketing strategy. Also, to increase the email's credibility, pay special attention to the content in the email marketing campaign.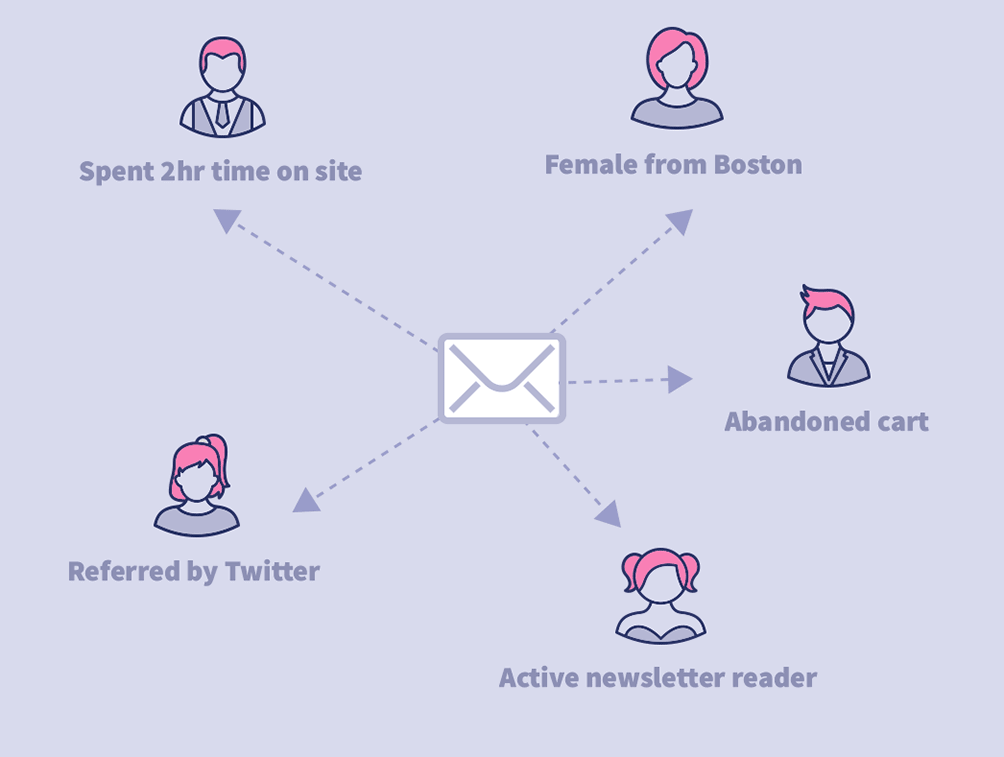 What are the most effective email marketing strategies?
1. Don't buy lists
Creating a real email list is especially important for successful email marketing. Of course, many people buy these email lists tailored to the profession in which they work, which is certainly not an advisable email marketing strategy. This is because the recipients of the purchased email list are likely fake or are not interested in your products and services. In this case, the emails will be counted as spam, and your campaigns receive low click-through rates. Negative brand image is also a result of sending emails to people without their consent. Also, most email sending services restrict users to sending emails to the bought email lists and will terminate your account if they encounter additional emails.
The best way to create a natural and effective email list is to put a "membership" form on your site or have a site newsletter to receive users' emails.
With this solution, you can easily send emails to people interested in your products, business and services.
2. Use double-opt in forms
In this method, the user who intends to register on the site, after completing the form by entering his email address, will receive an email and have to go to the inbox and click on the confirmation email to register.
This method of sending confirmation emails is to encourage users who use fake emails to use real emails and create a strong email list.
3. Segment your subscribers
After users have registered on the site using double-opt in forms and an actual email list has been prepared, users should have segments according to their characteristics and activity.
By creating different segments for users, you can better identify the needs of each section and send different emails according to those needs.User segmentation is the most crucial part of the email marketing strategy, the proper and principled implementation will increase both sales and audience satisfaction with your site.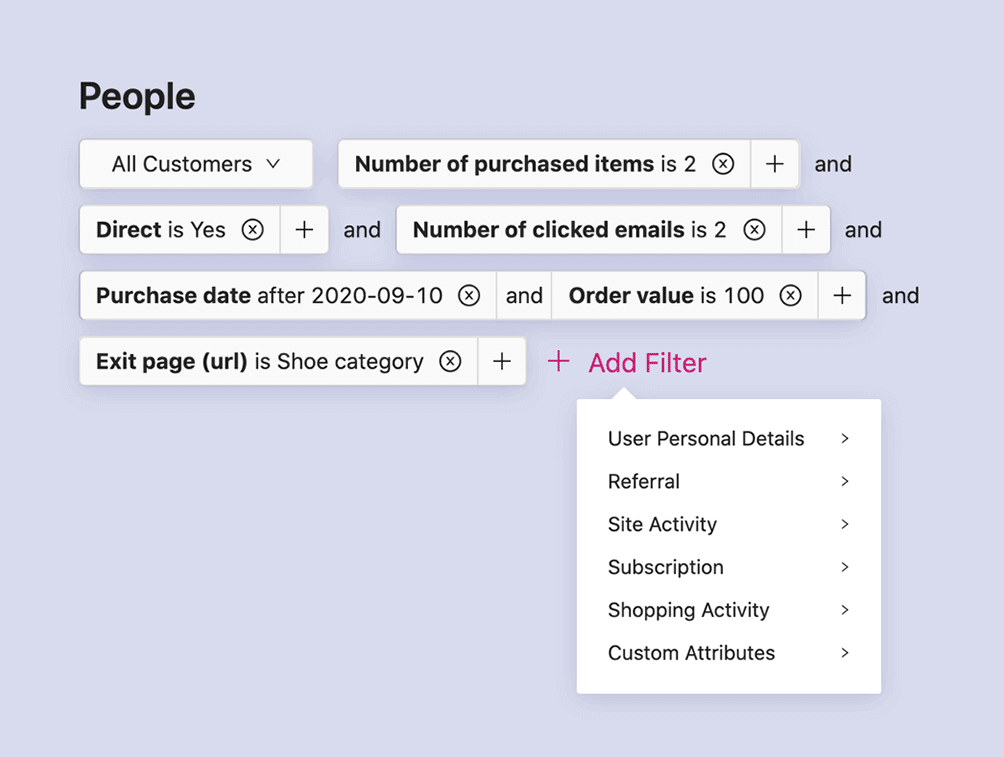 Here are the list of the most used segments of the users on websites:
New leads
Anyone interested in a company's product or service is a lead. All companies and sites try to collect leads' email addresses or any clues about site visitors to try and turn them into customers. Then they try to make those customers loyal.
New customers
In this segment, people who have purchased the services or products of the site and company for the first time can be identified and unique emails should be sent to these people to encourage them to buy again, or simply to keep in contact with the customer and build brand loyalty.
Active customers
This section, as the name implies, is for people who have regularly used and purchased the services and products of the site and have gone through the stages of being a new lead to new customer, and the emails that are sent to these people must be specified and be completely different from other groups. Maybe you should offer tempting special offers to keep them loyal.
Inactive customers
This segment includes people who have passed the steps of being a new lead and new customer and have been active customers for a while but, for whatever reason, have now become inactive customers and must be provided with special content and courted using certain techniques to be turned into active customers again.
RFM
RFM method stands for Recency, Frequency, Monetary and customers are categorized based on these three parameters.
The Recency parameter addresses when your customer last bought from you, whether that was 5 days ago, 10 days ago, a month or a few months. Of course, this time period is different for each business, so there is no single version for time segment.
Frequency indicates how many times a customer has bought our product in the specified time period. For example, you need to know how many times Customer X has bought from you in the past month.
Monetary shows how much Customer X, who had a certain number of purchases from your website in the past month, paid you in total. The main question in the RFM method is, "Which customer bought when, how many times and how much?"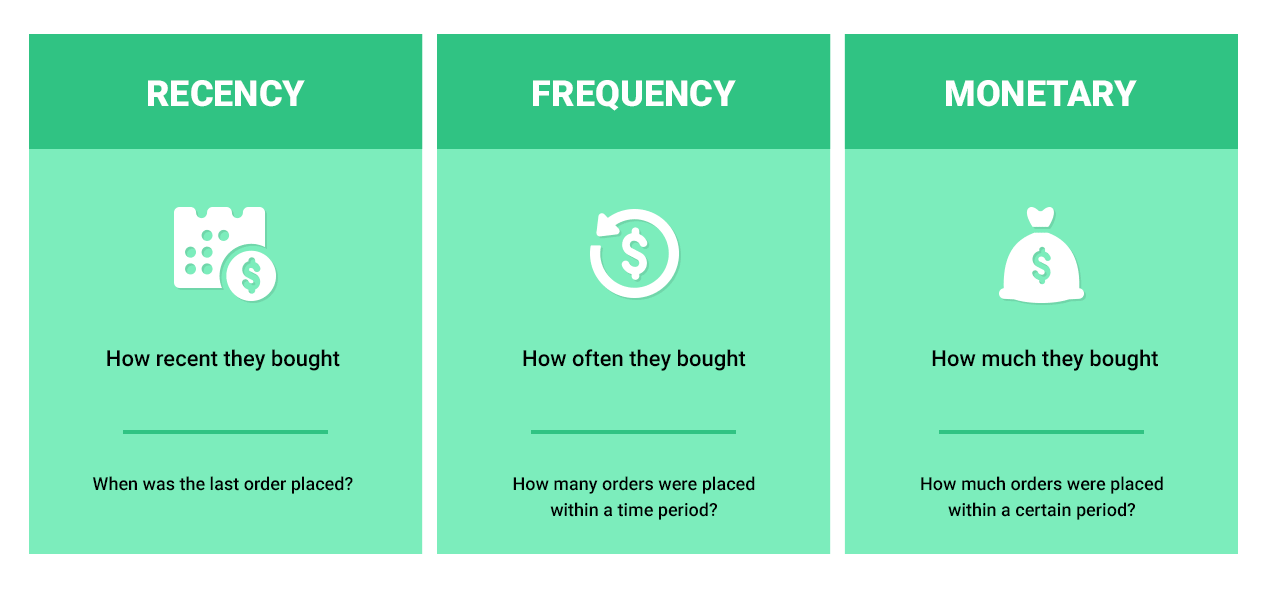 4. Personalize your messages
The use of the users' personal information and activity, such as shopping activity or site activity, to prepare a relevant email for them is called personalization in email marketing strategies. Information such as personal details, shopping behavior, email behavior, in-site behavior, and referral details can be used to send a personalized email to the user.
There are several other ways to personalize emails, each of which we will mention:
Use dynamic keywords:
Dynamic keywords are any word that can be replaced by another value. In an email using dynamic keywords, you can add the element [First_name] to your subject line. This element will retrieve the data you have collected from your users and insert the email recipient's first name. This is an excellent way to make your marketing content stand out and show your personalized touch. Dynamic keywords make great additions to marketing emails, website content and popups.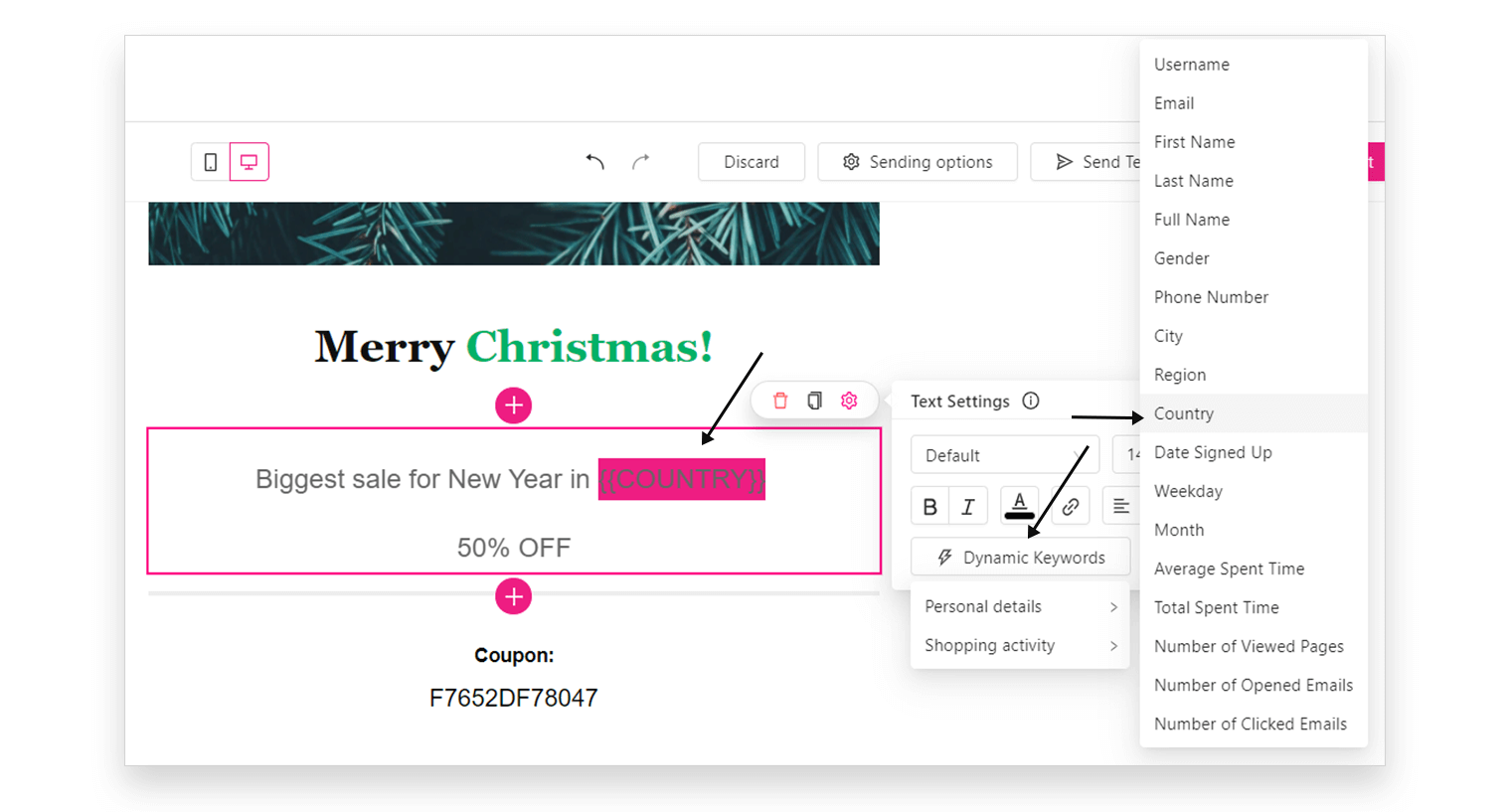 Dynamic products and posts:
This kind of personalization is useful when you want to offer categories of products or services that you know the user might be interested in. For example, consider a user who has browsed running shoes on your website. Now you know he's interested in this category, so you can offer him some other products in the same category. The same thing goes for posts on blog websites. It's a good practice to show the content that he is interested in.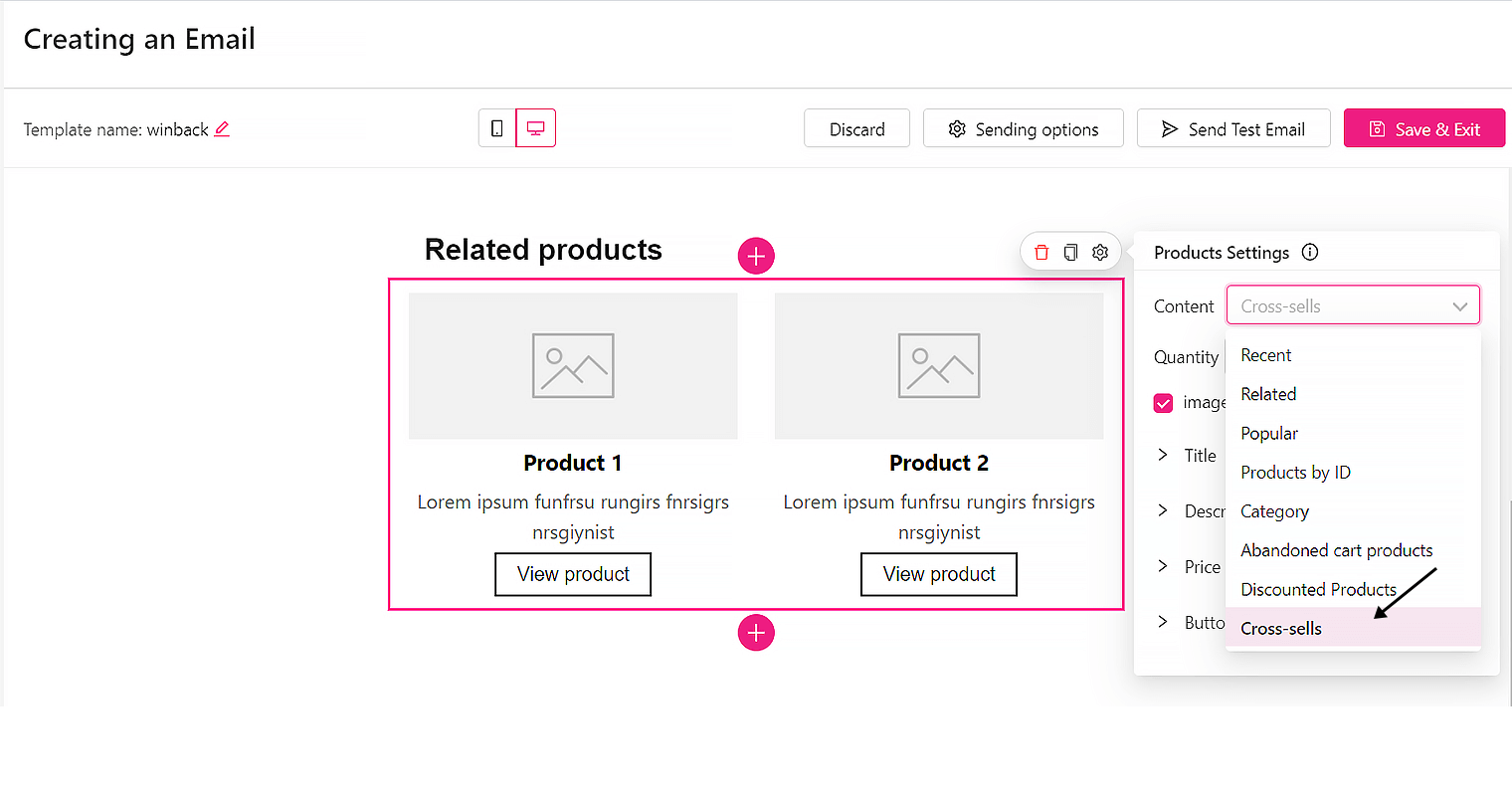 5. Test copy, design and buttons
A good email is an email with a good subject line, short and straightforward content and appealing design. A/B testing should be used to test the effectiveness of the email template, CTAs, fonts, titles, subject, copy, and more. To use the A/B test, you must prepare multiple email templates with different copies, designs and appearances before sending the emails. Then send the emails and analyze CTRs, conversions and open rates.
Testing and analyzing the results is one of the ways to improve your email marketing strategy. If the test results are used correctly and adequately, it will have a fantastic effect on the conversion rate.
Growmatik offers elegant pre-made email templates that can be fully customized based on your email marketing strategy.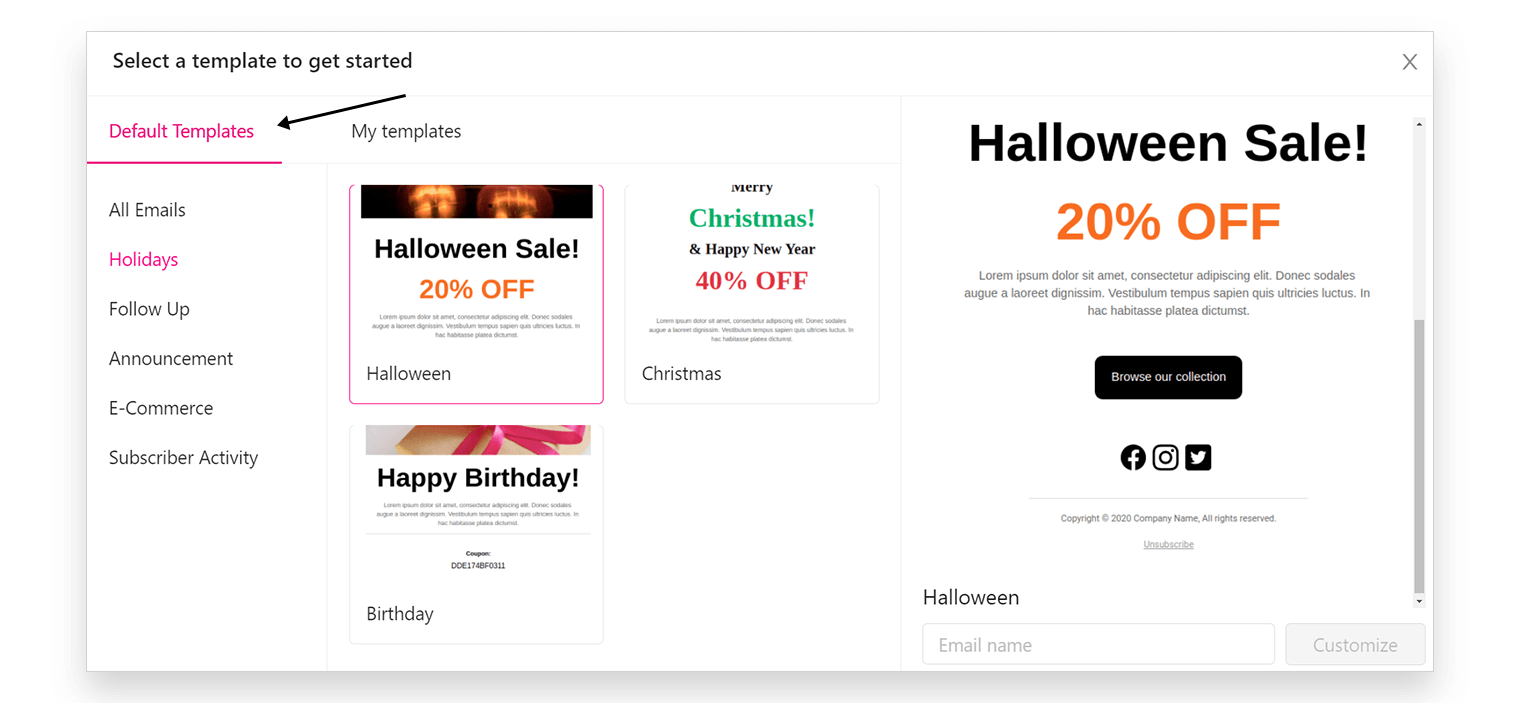 6. Automate email campaigns when possible
To design and create the best email marketing strategy, automated email campaigns are an effective solution. In this strategy, according to predetermined and personalized rules, emails are sent to the audience in bulk.
Automated email campaigns featured in professional email marketing services allows you to send emails to a wide range of users based on users' experience on your site, such as the time spent on the site, the type of products purchased and dozens of other valuable factors.
For example, consider that on an ecommerce website, a customer visited a product, put it on his wishlist, and left the site without making a purchase. After a while, you can send an email to the user and offer that specific product with a coupon code.
Of course, such a process would not be possible without using professional multi-channel marketing services like Growmatik.
Some tools allow only one-off automation rules. However, there are other tools that have workflow features. Workflow automation is a method of using automation tools to do the legwork in customer operations, allowing you to execute multi-step processes that would take up a lot of time if performed manually.
7. Make use of post-sales email
Post-sales in digital marketing include all the activities that take place after the customer's purchase and its main purpose is to establish a proper relationship with the buyer of the product and services of the website, so that, after the purchase, the customer becomes a loyal fan of your brand, products and services. This method is one of the capabilities of professional email marketing services. By choosing a good email marketing solution, you can easily benefit from the post-sales method. Post-sales has different methods of execution, the most important of which are cross-selling, upselling, related discounted items.
In the cross-selling method, when a customer makes a purchase, he is also offered related products and services which are usually bought with the product that the user bought. If this offer leads to a purchase, then cross-selling has taken place.
In the case of upselling, the seller is offering something more expensive for the user to buy. For example, consider a user who visited a product on your website but has not bought it yet. You can send an email to him and tempt him to buy something more expensive than that product by mentioning the advantages of the expensive one over the product he already visited.
All of these post-sales services are the basis of a successful marketing strategy in an email marketing system.
8. Use FOMO elements in your campaign
FOMO (Fear of Missing Out) is one of the unique techniques and strategies for success in online sales and businesses. FOMO is actually creating fear in the customer so that the customer is motivated to buy that product or service and does not miss the opportunity. This strategy, like the others, has different methods that work well and can be well implemented with email marketing.
Here are some ideas to use for your FOMO campaigns:
Stock left
Inform your cart abandoners of the number of products left in stock, letting them know how long they have to buy before the item they want goes out of stock.
Countdown timer
Use timebox campaigns or flash sales to give customers a specific window of opportunity to buy, and display a countdown timer on your landing page or emails.
Early bird discount
Boost sales for new products by offering special deals for users who subscribe before others.
What you missed campaigns
Run these campaigns to let away customers know they are missing out! You may catch their attention, increasing the chance they will click the link and re-engage with your business.
9. Give something valuable away
Giveaways always work. This method can be used in multiple stages of email marketing, from collecting email addresses on your website to getting more sales in your email marketing strategy. Running a giveaway to grow your email list has several benefits. It's a very cheap method compared to other methods like facebook ads. The subscribers who sign up to your email list for giveaways are more likely to be attracted to your product or service. With an excellent email marketing strategy, you can get help from giveaways to nurture leads and convert them into satisfied customers.
10. Optimize your email messages for mobile experience
HubSpot found that 46 percent of all email opens now occur on mobile. Optimizing your email marketing strategy to get the most out of your campaign on mobile devices is the core of a basic email marketing strategy.
With this in mind, most marketers in digital marketing and email marketing place particular emphasis on optimizing email to create an excellent mobile user experience. In Growmatik, you can use an easy-to-use drag and drop email builder to create mobile-friendly email templates in just a few minutes.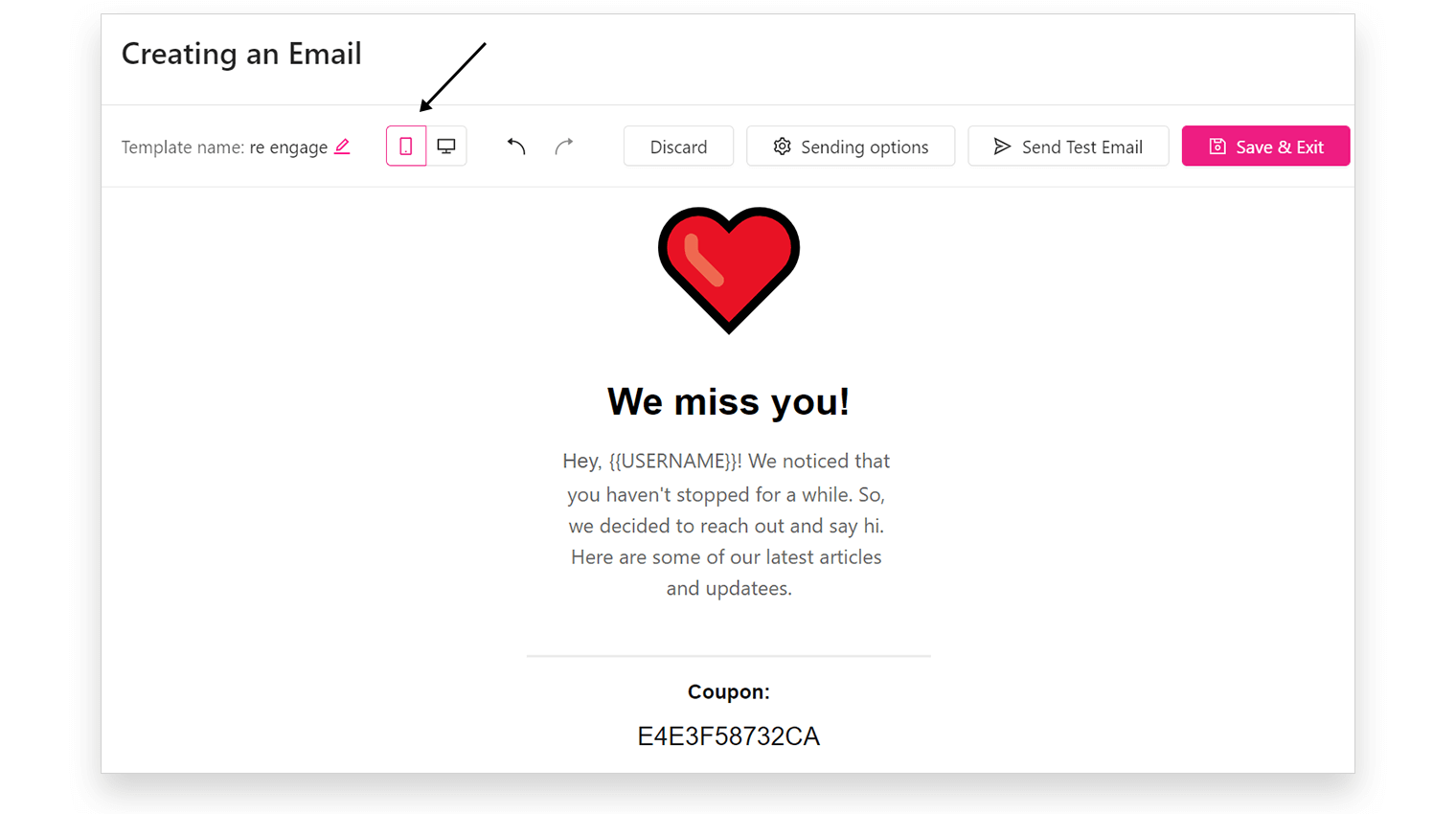 11. Re-engage inactive subscribers and abandoned carts
Inactive customers are the opposite of loyal customers. They are customers who, although they may have been active in the past, have fallen under the radar and no longer engage with your brand. They are known by many names, from dormant to slipping customers, but in order to reactivate them, you have to reach out to them. Why not send an email asking why they became active and what you can do to get them engaged with your business again? With a well-worded, personal email, you may surprise them into reengaging immediately but will surely give them a route to reengage as they see fit.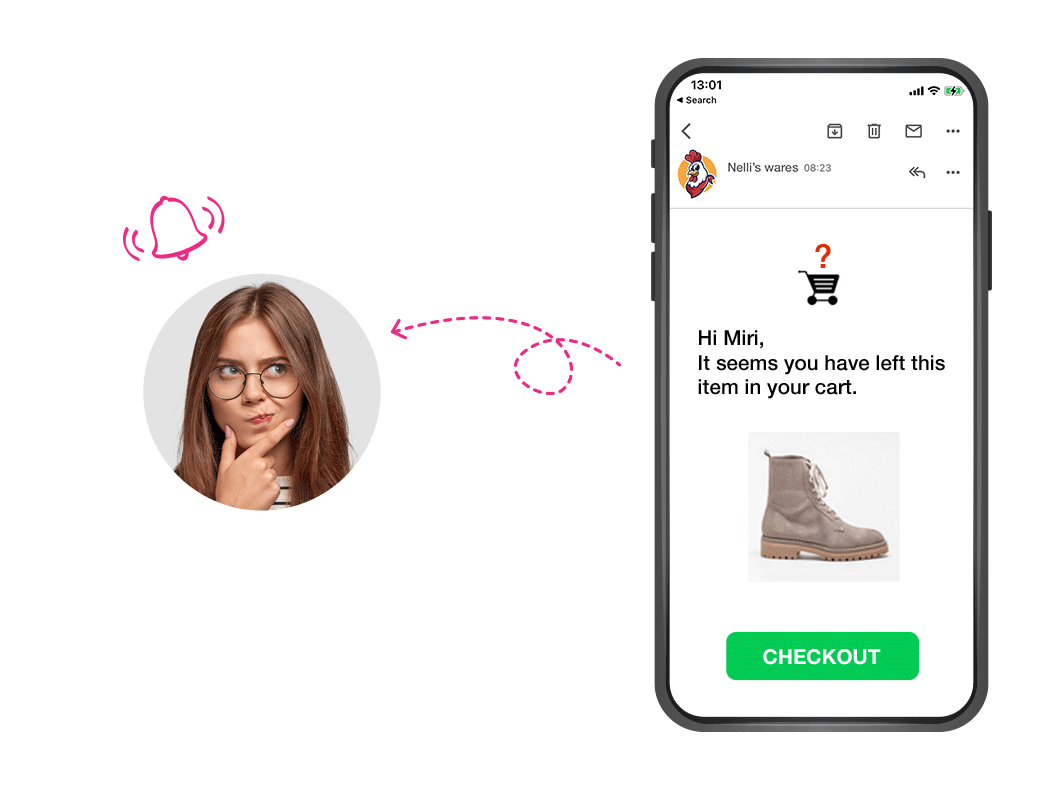 12. Make your email marketing comprehensive with cross-channel automation
Email automation is the process of sending emails to one or more users at a specific time in the future automatically. Customers can be segmented if the email marketing panel is connected to an all-in-one marketing automation tool like Growmatik. Segmenting multiplies the effectiveness of the email sent to them, because the content of the email is personalized according to their needs.
But how can a cross-channel automation tool help in succeeding in email marketing? When you use an all-in-one marketing tool that can automate your marketing activities in multiple channels, you can serve personalized content on different channels. For example, consider a user clicking on your CTA in your email campaign and see personalized website and popup content based on that specific campaign.
Most used email automation campaigns:
In general, automation in email marketing can be used at different situations, like:
Welcoming the user when registering on the site
Lead Nurturing Workflow
New Customer Onboarding
Related occasions such as birthdays, the first anniversary of membership in the site and more.
Notification of the latest events
Abandoned Shopping Cart Workflow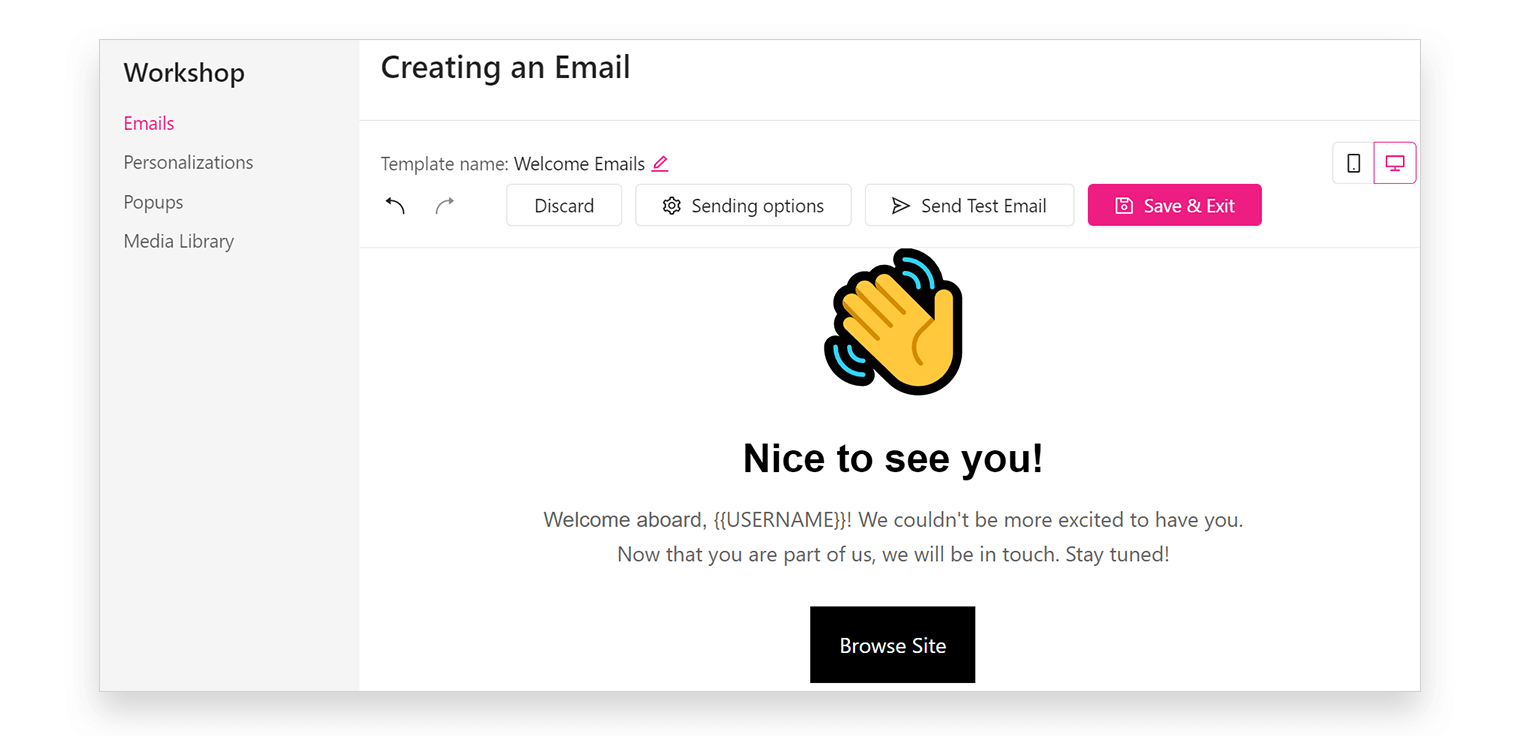 13. Check campaign performance report and improve
In any business, to increase productivity, you must measure the performance of the campaigns of that business to assess the success rate. The email marketing campaign should be constantly monitored and analyzed to identify its strengths and weaknesses.
Criteria for evaluating the performance of email marketing campaigns
There are different criteria for monitoring and evaluating the performance of email marketing campaigns. However, 5 of the most important ones are listed below:
Email open rate
Email open rate is the ratio of the number of emails opened by the recipient to the total number of emails sent.
Click through rate
Email clicks are the ratio of the number of clicks on the link in the email to the total number of emails sent.
Email Reactivity rate
This criteria complements the click-through rate. The reactivity rate actually looks more detailed, and it measures the ratio of those who clicked on the link in the email to the number of emails that were opened. It indicates the rate of the people who clicked on the CTA compared to the number of people who opened the email.
Bounce rate
Bounce rate measures the ratio of undelivered emails compared to the total number of emails.
Spam rate
Spam rate is the percentage of complaints (spam reports) for a particular campaign.
The performance report for every automation rule in Growmatik is organized to measure your email marketing campaign performance and make informed decisions about what's next.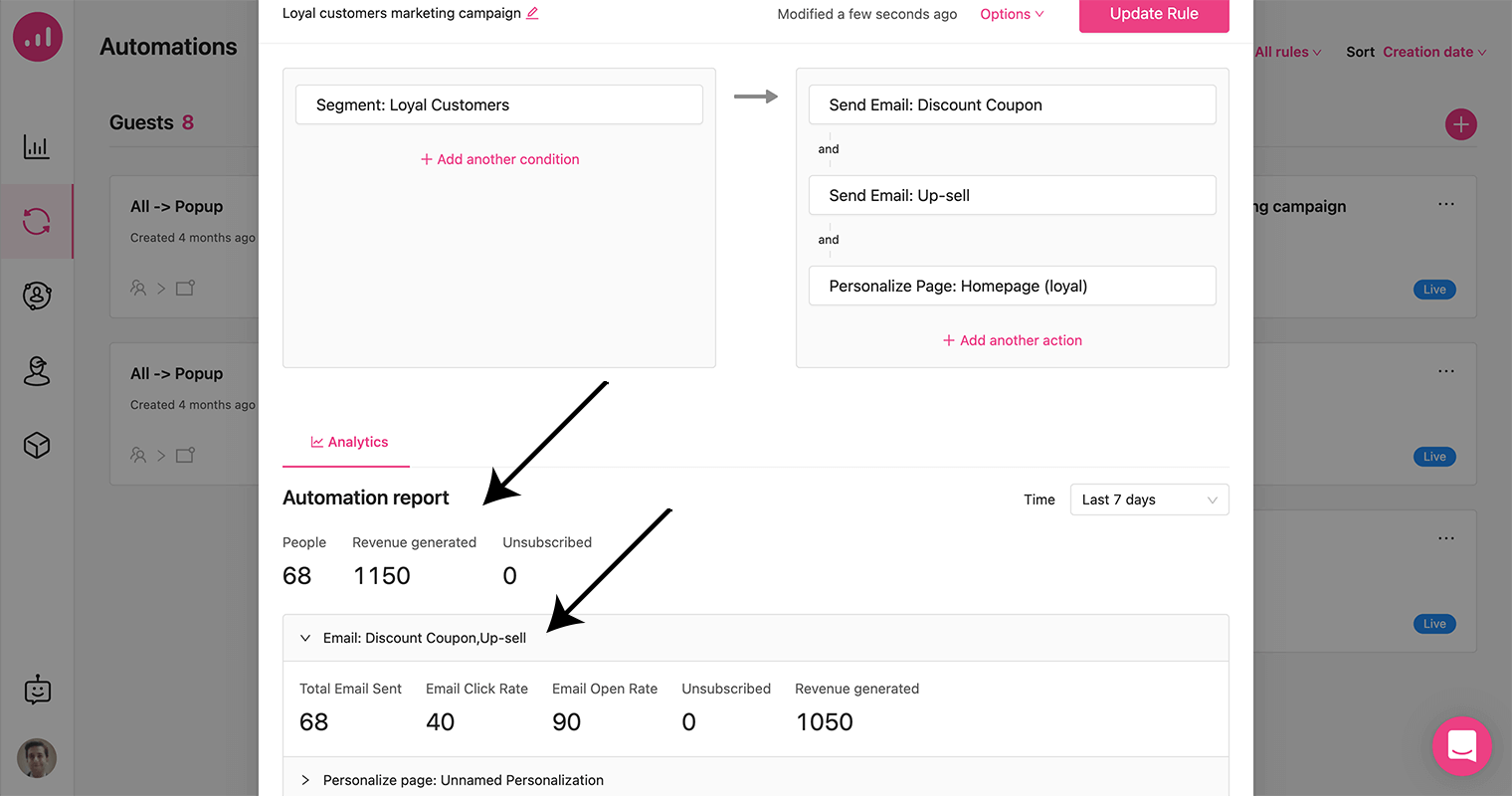 Conclusion
Given the importance of email marketing in digital marketing, it is necessary to pay enough attention to two points.
1- Designing the right email marketing strategy for your business
2- Using a professional tool that provides you with the ideal conditions for launching and implementing a campaign.
With the right email marketing tools, achieving your valuable marketing campaign goals is not inaccessible. It will have a dramatic effect on your brand and business in the field of digital marketing.
Growmtik email marketing platform software provides all the necessary tools and facilities for accurate analysis of target audiences to site managers and leads to the design, launch and implementation of the best strategy based on the characteristics, behavior and performance of your users and customers.
Send emails your
audience can't help
but click