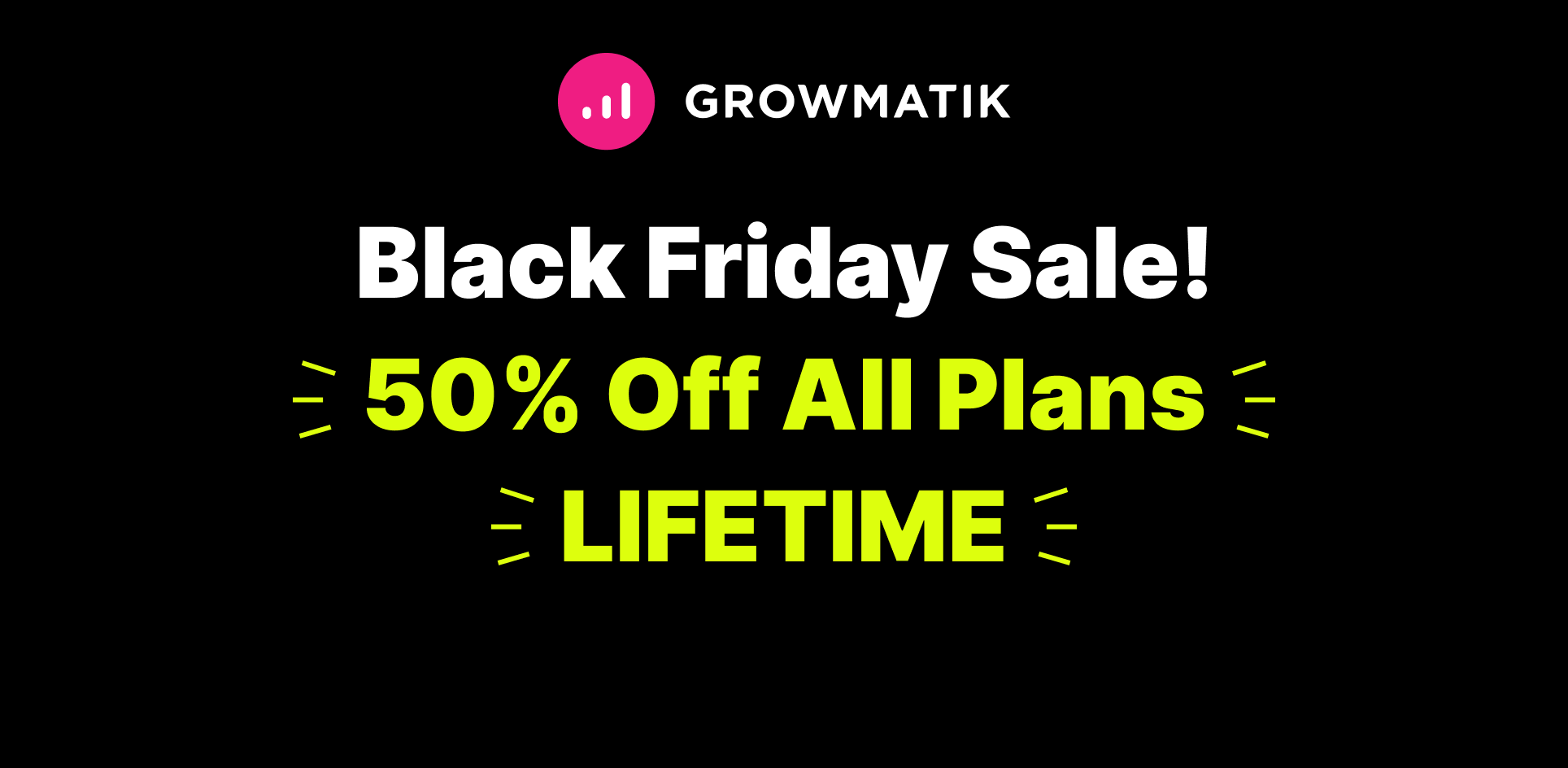 Take Advantage of the Exclusive 50% off All Growmatik Plans This Black Friday
The biggest sales season of the year is coming up soon and businesses are looking forward to offering their most special discounts and deals for their excited and waiting audience. We weren't an exception either and we are happy to announce our huge discount on our young product, Growmatik this Black Friday.
Before diving into the details of this interesting deal, let's quickly review what Growmatik actually is and what it does!
Growmatik: your all-in-one smart marketing automation and personalization platform
Growmatik is a smart marketing automation platform that grows sales by omni-channel marketing workflows across web, popups & email. With Growmatik you can automate all your marketing campaigns from cart recovery to upsell, cross-sell, promos with highly-smart targeting and from within one dashboard.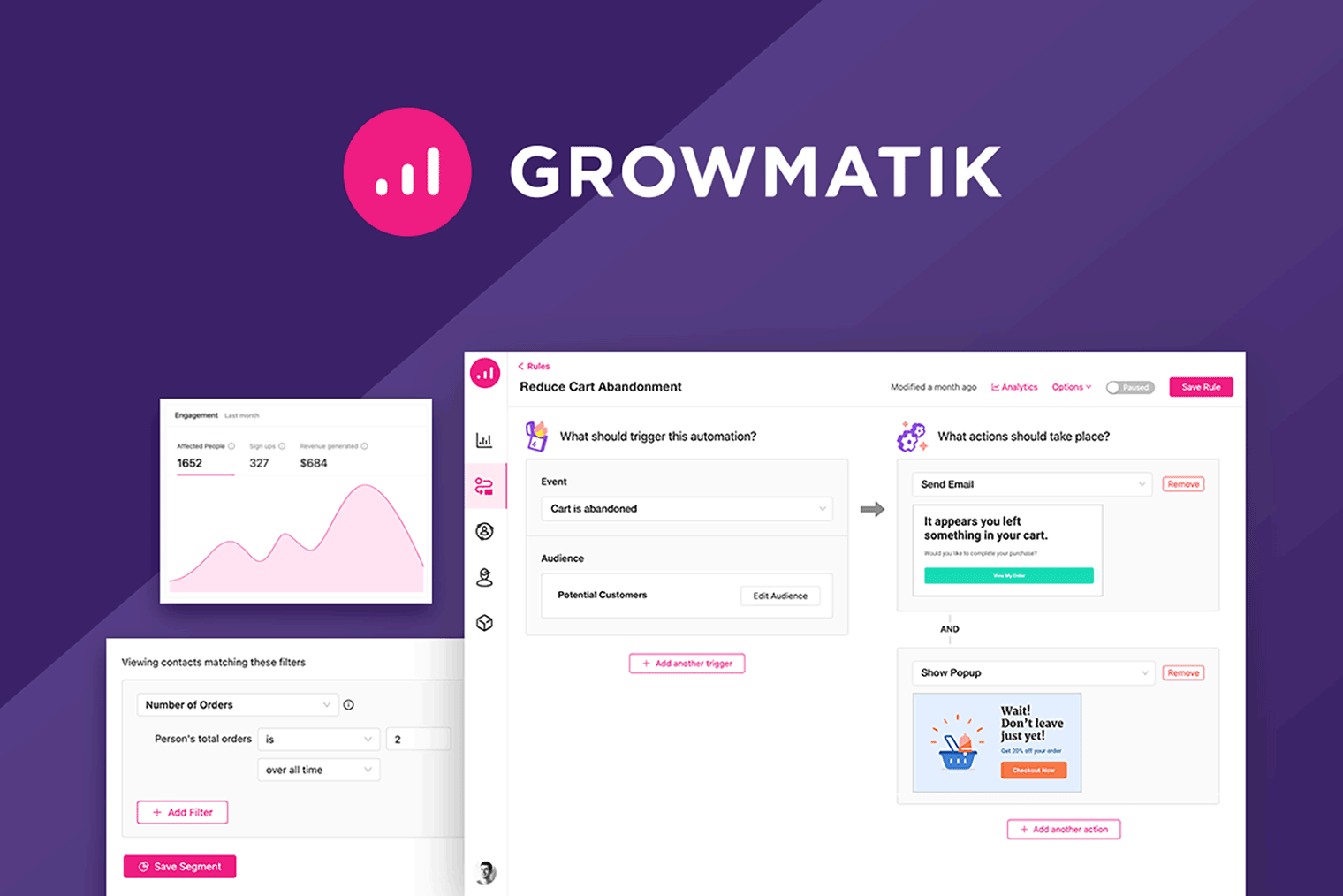 Growmatik is 50% off all its plans indefinitely during this Black Friday season.
Black Friday 2022 sale dates
Update: Our Black Friday campaign is extended for a limited time. Make sure to grab the discount before it's too late!
Our discount campaign for Growmatik is available from Tuesday, Nov 22 to Wednesday, Nov 30 and will end soon. Make sure to act fast and grab yours now!
What are the terms and conditions?
The Black Friday deal is for everyone, there are some exceptions and cases that might need a little bit more explanation to avoid confusions. So we prepared these terms and conditions list so that everyone can enjoy the deals without any hassle:
If you have already chosen one of our paid plans on Growmatik before the campaign started, you can grab the discount only if you upgrade to a higher plan. If you are a user coming from Shopify, you can upgrade your plan from your dashboard there, but if you are using WordPress/WooCommerce and paying through Stripe, you need to contact our support and we will manually upgrade your plan.
If you have registered your site on Growmatik before the campaign started but have not yet chosen any of the paid plans, you will get the discount only if you purchase one of the paid plans and switch to paid mode.
If you are using the Growmatik free trial and your trial period will end during the deal period (Nov 22 – Nov 30), and if you switch to a paid plan manually after your free trial during the campaign period, you can enjoy the discount as long as you upgrade to a paid plan before Nov 30.
If you register your site on Growmatik during the campaign period and your free trial period ends after this period, you need to upgrade your plan before Nov 30 to be able to use the discount. If your trial ends after the campaign period and you have not yet chosen a plan, you won't get the discount.
Please note that subscribing to Growmatik free trial is not considered as purchasing or registering to a plan. You should upgrade to one of Growmatik's paid plans during the campaign period to be able to take advantage of the discount.
If you are an existing customer and all this sounds confusing to you, no worries at all! We are always here to help! Contact Growmatik Support from your app dashboard any time of the day and we will make sure no one is left behind the discounts train!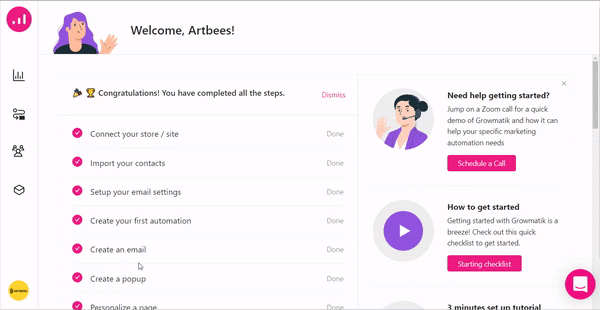 Hurry! Make the most of the biggest sale of the year before it runs out!
You've been waiting all year for this Black Friday season to arrive to purchase a new plan or upgrade to a higher plan. This is your chance to enjoy the big discount you've been waiting for! So save the date, act fast and grab your deal before it's too late!