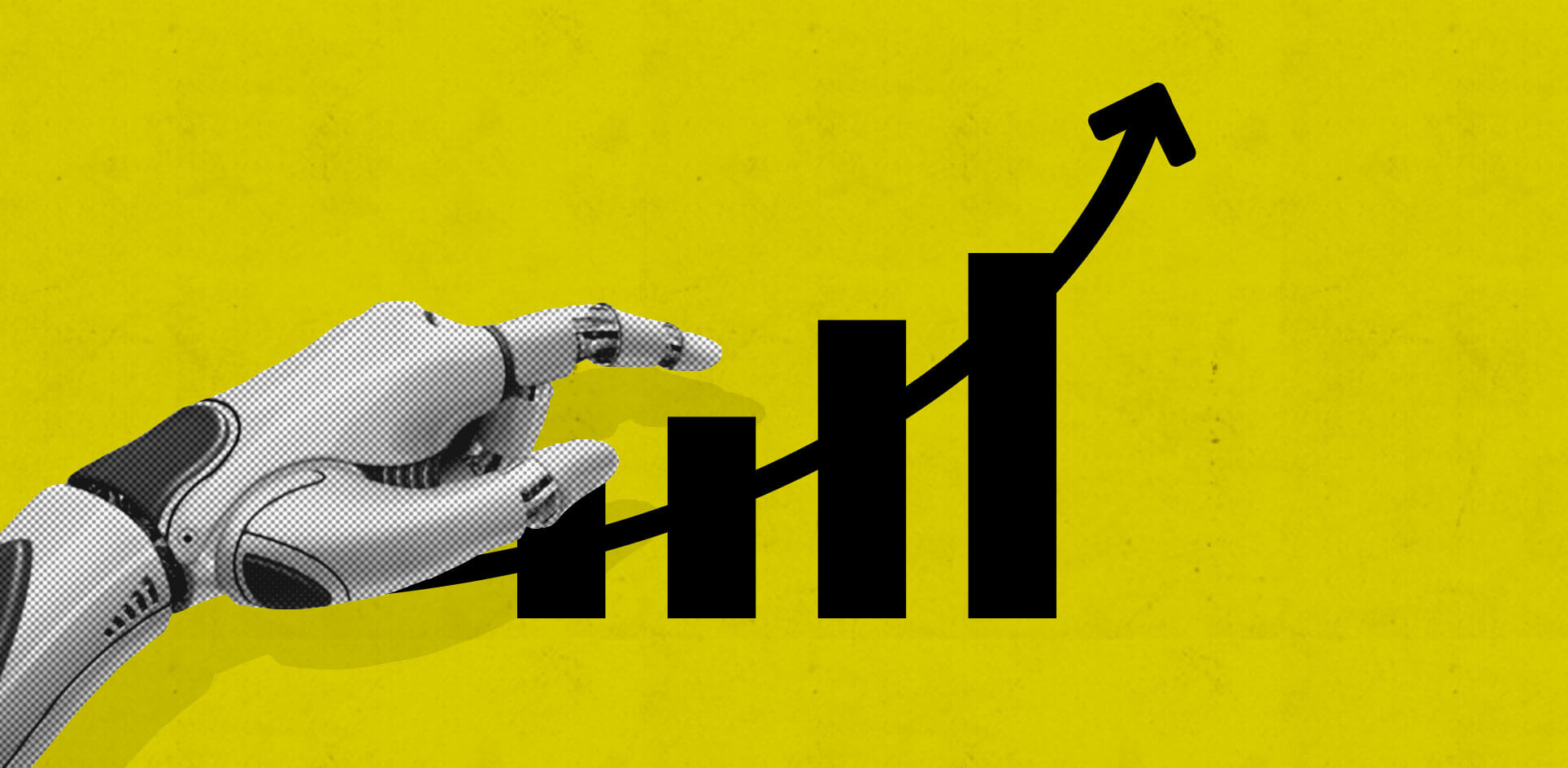 Digital marketing automation in the age of Growth Hacking
Digital marketing automation helps online businesses to avoid repetitive marketing tasks and improve their efficiency, generate more leads and nurture them with personalized content to enhance conversion rate and drive sales—all with less effort and more time saved.
Looking into the marketing automation statistics shows that, generally, marketing automation affords up to a 14.5% increase in sales productivity. Besides, it brings about a 12.2% decrease in marketing overhead. That's one of the reasons marketers and companies tend to use such softwares to automate their types of marketing campaigns. In this article, we'll talk about how digital marketing automation can help you with growth hacking critical business goals such as engagement, signups and sales. Let's find out more.
What is growth hacking and how does it relate to marketing automation?
Growth hacking is a term first introduced with lean marketing. Literally, I describe it as a mindset that replaces traditional marketing, replacing high budgets with more creative methods. Growth hacking involves rapidly testing your marketing strategies one by one and discovering which is more effective by measuring the results without spending a lot of resources. That gives you the opportunity to find and expand your ideal marketing method to a greater scale and overcome lack of time, money and even experience. But let's explain where marketing automation comes in!
It's an undeniable fact that digital marketing automation allows growth hackers to concentrate on innovative strategies and other important things instead of wasting time doing the same repetitive tasks. Also, in growth hacking we're talking about creating a personal touch by delivering seamless personalized messages across your targeting community, which is only possible through personalized marketing automation. This point becomes even more prominent as your company grows, as it prevents overflow of marketing processes later on and helps with limited human resources as well.
What to consider when choosing your digital marketing automation
Knowing the importance of marketing automation is just half the battle—it's also essential to choose the right platform. The platform you select should meet your company's key marketing automation needs. To give you an idea of the key features and requirements of all the options out there, we've compiled a simple digital marketing automation checklist for you. The following are the most common automation requirements in the market. There are also digital Marketing courses that can help you gain more insight.
Personalization
We're living in the age of personal data and it's been a long time since one-size-fits-all marketing was effective. Nowadays, without personalization, marketing campaigns would not be successful anymore. Essentially, you have to maximize the effect of your marketing by creating a unique experience for each audience member and showing the right content to the right person. A marketing automation tool should be equipped with this key feature to be able to personalize your content across all channels.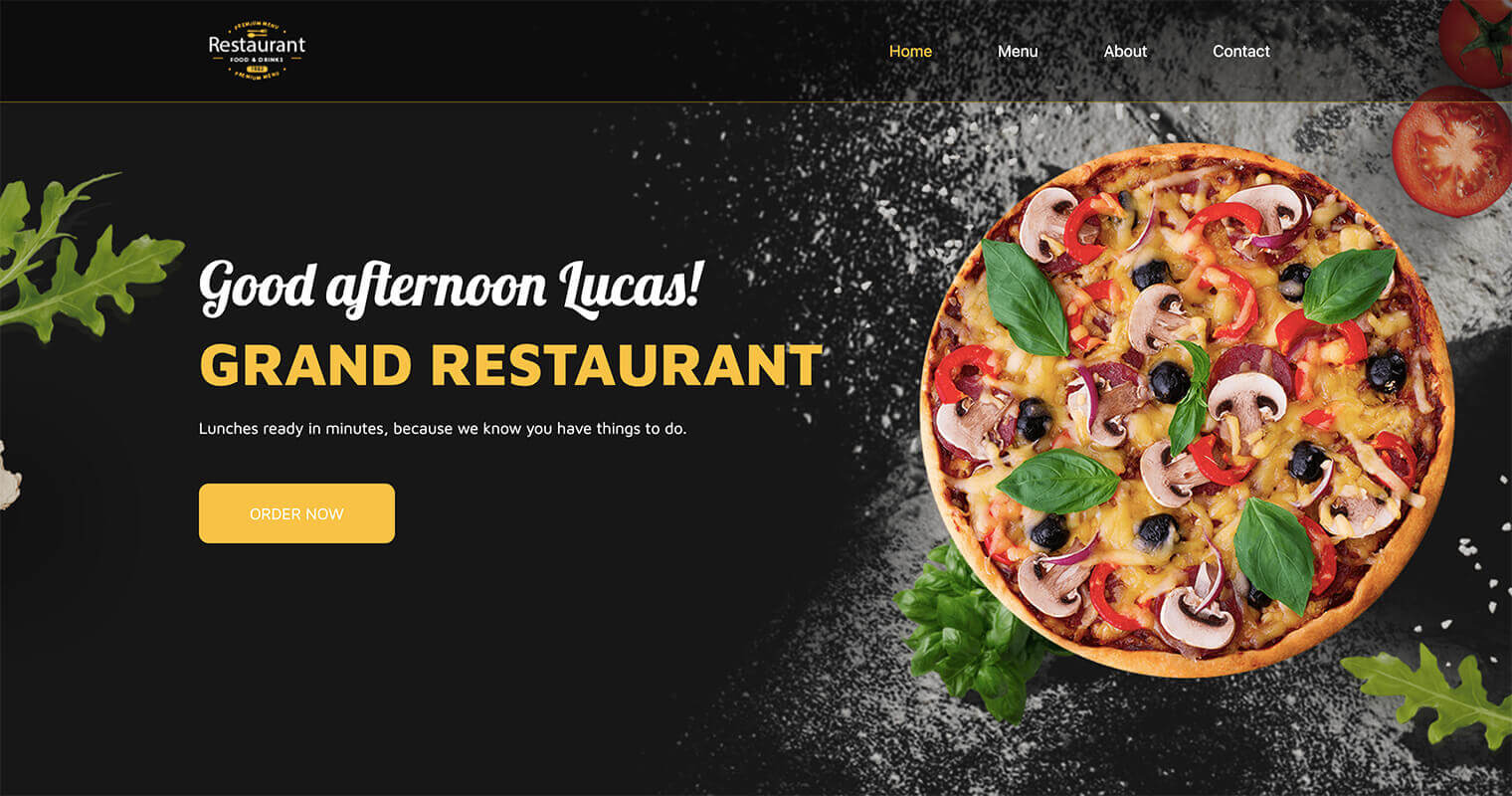 Growmatik is an all-in-one marketing automation that simply maps customer journeys and shows you every map legend to personalize effective sales funnels. It allows you to personalize your website and your emails and popups, all with a wide range of dynamic keywords to generate even more relevant content.
Segmentation
Segmentation is an inseparable feature of digital marketing automation that lets you precisely target a specific group of leads or customers. This feature breaks down the entire audience into smaller groups according to particular criteria such as personal details, in-site or shopping activities, behavioral actions, custom attributes, or referral source. Looking through the lens of growth hacking, segmentation helps you run pilot marketing programs to test your marketing concept and then scale it to find your breakthroughs.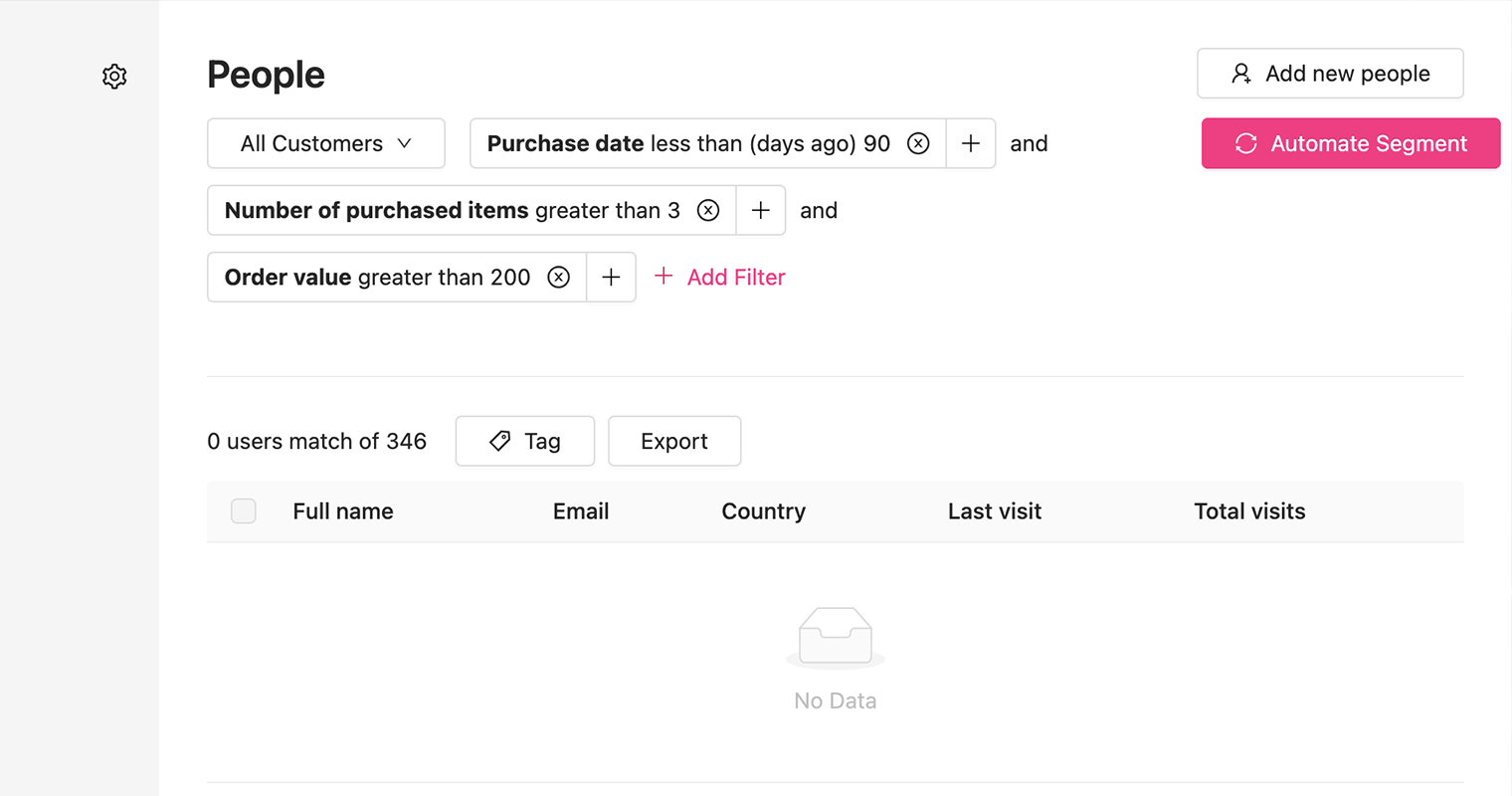 In Growmatik contact management you have access to sufficient filters and tools to build up any complex segmentation and instantly automate them based on the goal you have set. Learn more about customer segments for e-commerce to take advantage of new market opportunities for your online store.
Integration
As a digital marketing automation, Growmatik completely integrates with many plugins and softwares, including popular form builders such as Gravity Forms, WP Forms, Ninja Forms, Contact Form 7 and more. Also, Growmatik integration with WP Fusion allows you to tap into the potential of more than 100+ other plugins and services.

Cross-channel operation
One of the most popular ways to achieve personalization at scale is cross-channel marketing, which enables you to create a consistent experience in multiple channels for your customers. It's a powerful marketing strategy that involves your target audience across their customer journey, developing a logical progression. Cross-channel digital marketing automation involves tracking the performance of your marketing strategies in each channel and analyzing how they affect one another. That helps you to truly invest in the market's taste and as a result increase your ROI. Growmatik takes the advantages of this feature by serving personalized content in 3 different touch-points—email, popup and webpage—all in sync together.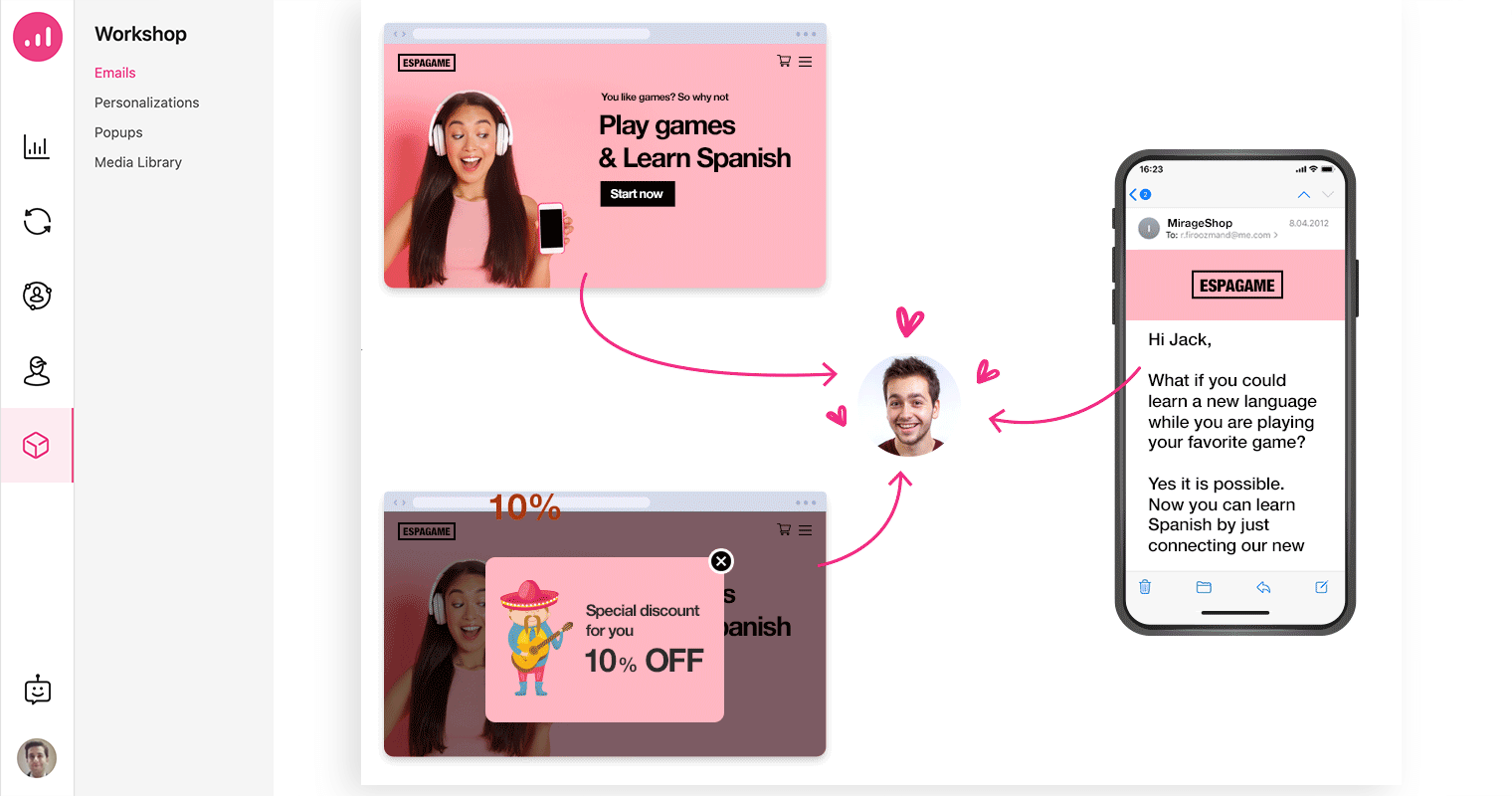 Analytics and report
Analytics is the key to measure the performance of marketing automation. Any rule or marketing campaign you start with your digital marketing automation should be trackable and you should be able to see the results of your efforts in a comprehensive report. That directly unveils the blind spots of your marketing activities and gives you clues on how you can improve them. In fact, analytics is like a lighthouse that shows the path to success.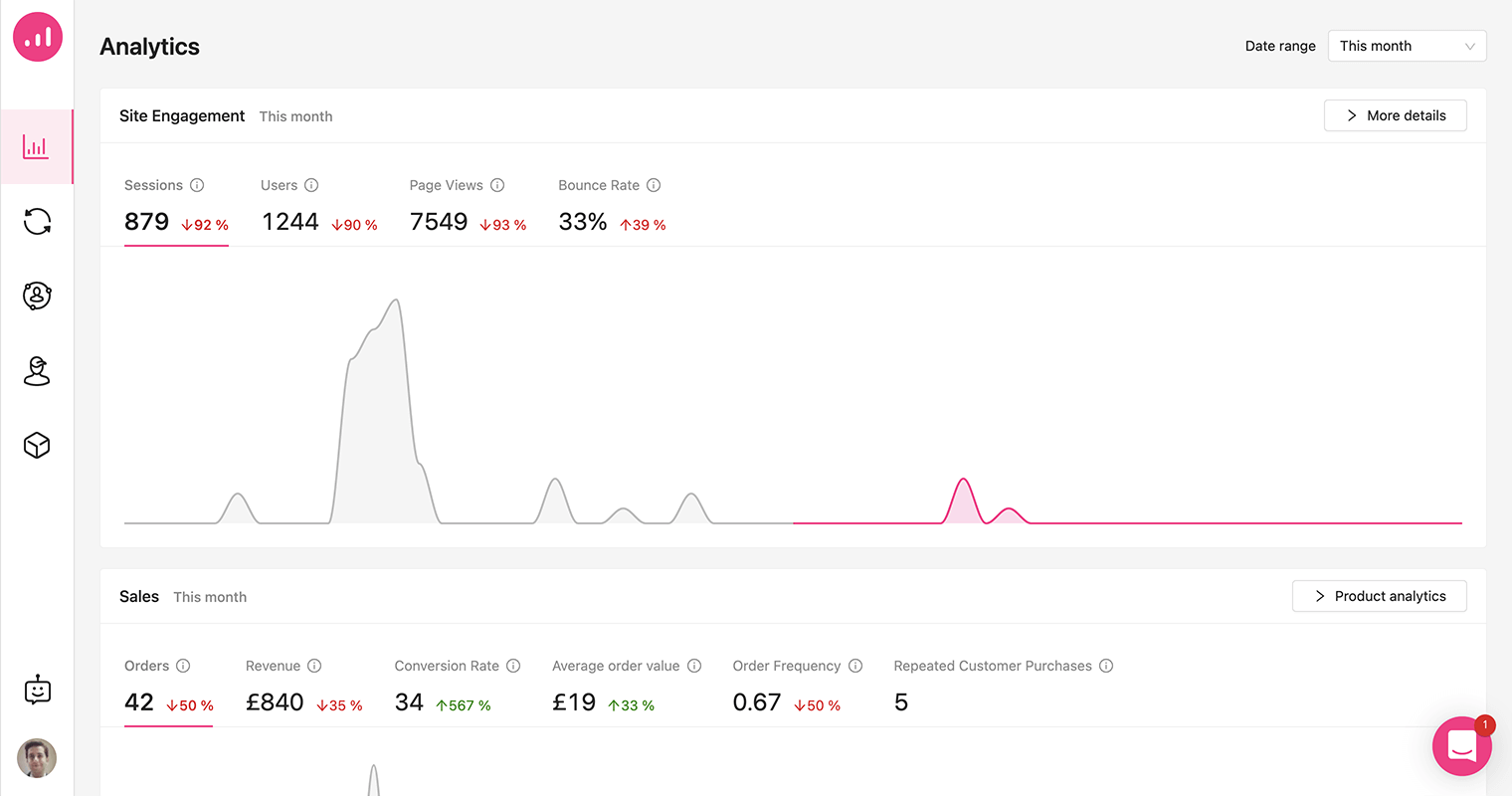 The Growmatik analytics page prepares full reports of site engagement, sales, customers and also email engagement all with graphical charts, including more than 15 unique comparative metrics in your desired time range. Moreover, you have access to all automation reports that help you test the effectiveness of every single automation rule, discover the cracks and avoid spending resources on the wrong moves. Here are the supported metrics in Growmatik reports:
Reports
Metrics
Site Engagement
Sessions
Users
Page Views
Bounce Rate
Sales
Orders
Revenue
Conversion Rate
Average order value
Order Frequency
Repeated Customer Purchases
Customers
New Leads
Returning Leads
New Customers
Returning Customers
Email Engagement
Click Rate
Open Rate
Bounce Rate
Unsubscribe Rate
Total Sends
Automation
People
Revenue generated
Unsubscribed
Impressions
Sign up
Total Email Sent
Email Click Rate
Email Open Rate
Table 1
Price
The price of most marketing automation tools varies based on the number of contacts or subscribers. Also, some of them charge you to unlock software features. Spending a lot of money on marketing automation is not a good idea from the perspective of growth hacking, especially for small businesses. However, Growmatik solves this problem by offering a decent pricing structure with all features available for up to 2,000 contacts, 10,000 unique visits and 15,000 email sends for free.
Best digital marketing automation recipes
For a growth hacker, time is your most valuable asset. These automation recipes let you save your time for thinking about what will work and how you should implement it. In the following examples, I will try to familiarize you with growth hacking recipes and show what may suit your marketing campaigns. With a digital marketing automation platform like Growmatik you have the control to define as many rules you want and set when and how to trigger them. Let's take a closer look.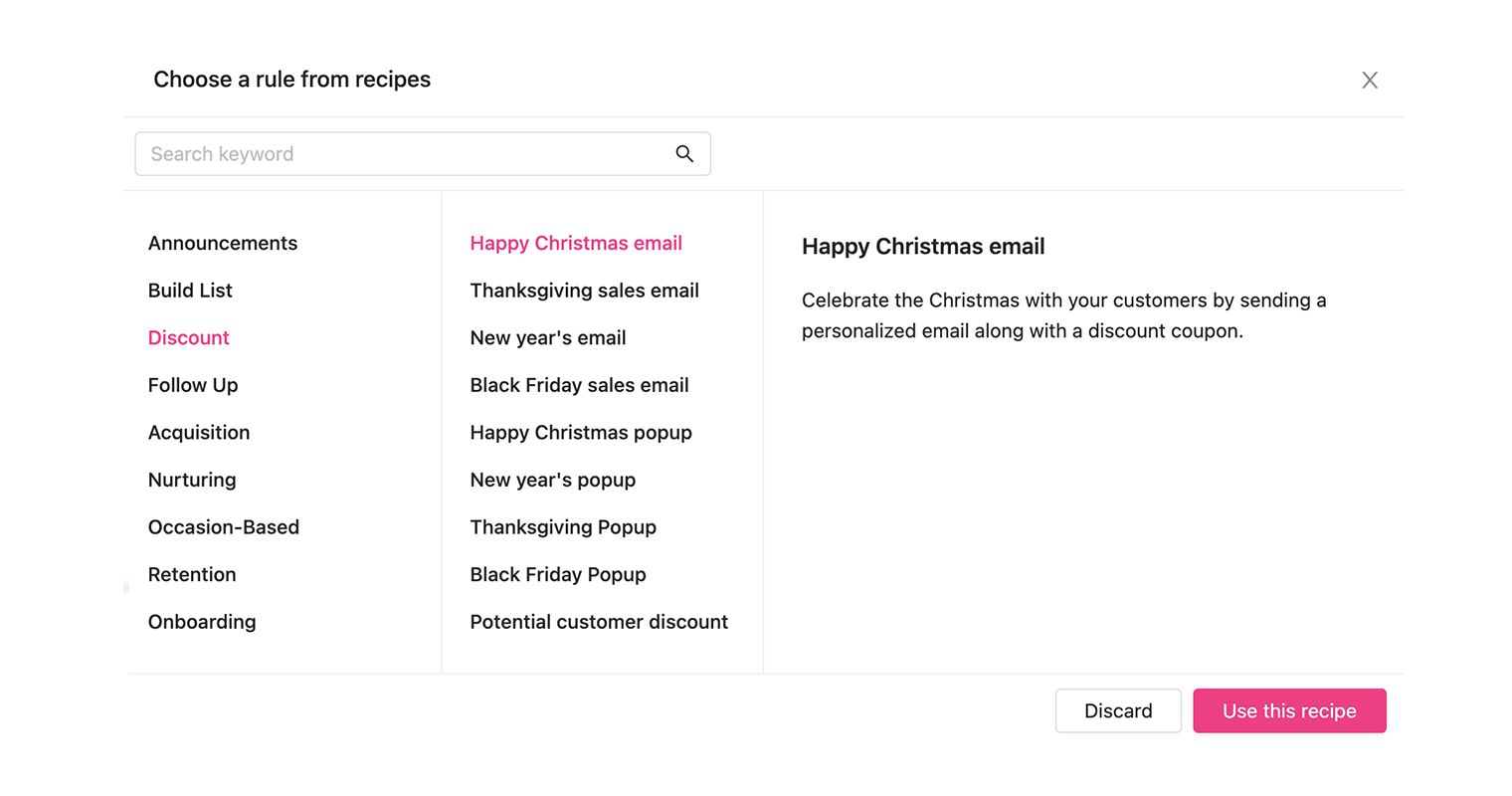 1. Personalize your landing page based on UTM
Personalize landing pages for your guest audience with dynamic keywords based on UTM parameters to improve relevancy of your page content.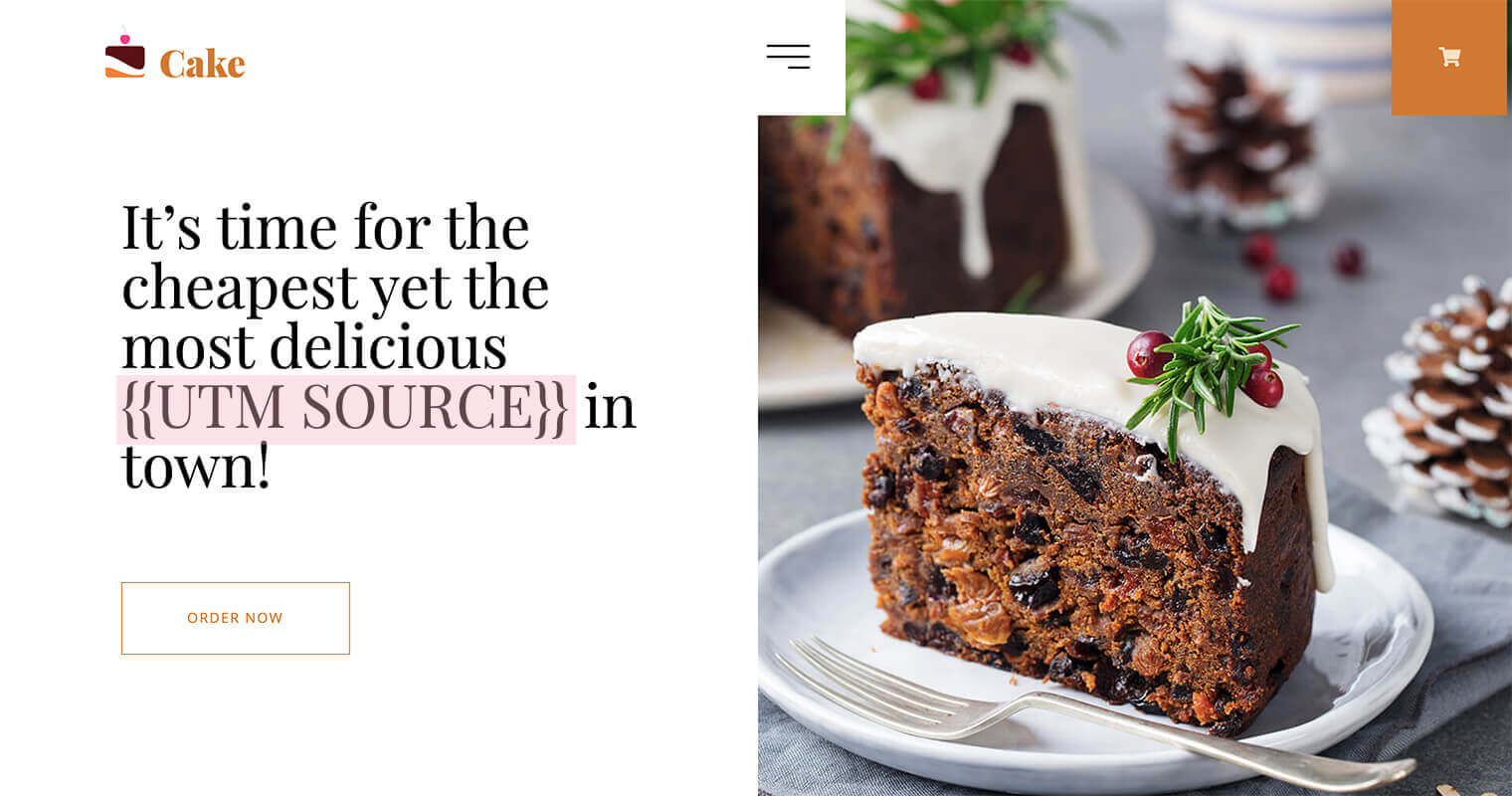 In the above example, "UTM Source" can show different types of cookies and increase user engagement as they discover their desired pastry.
2. Regional personalization
Value your local audience by creating regional personalization on your homepage. Make them feel special by offering local giveaways or services particular to their region. The following example shows local free shipping for first-time customers.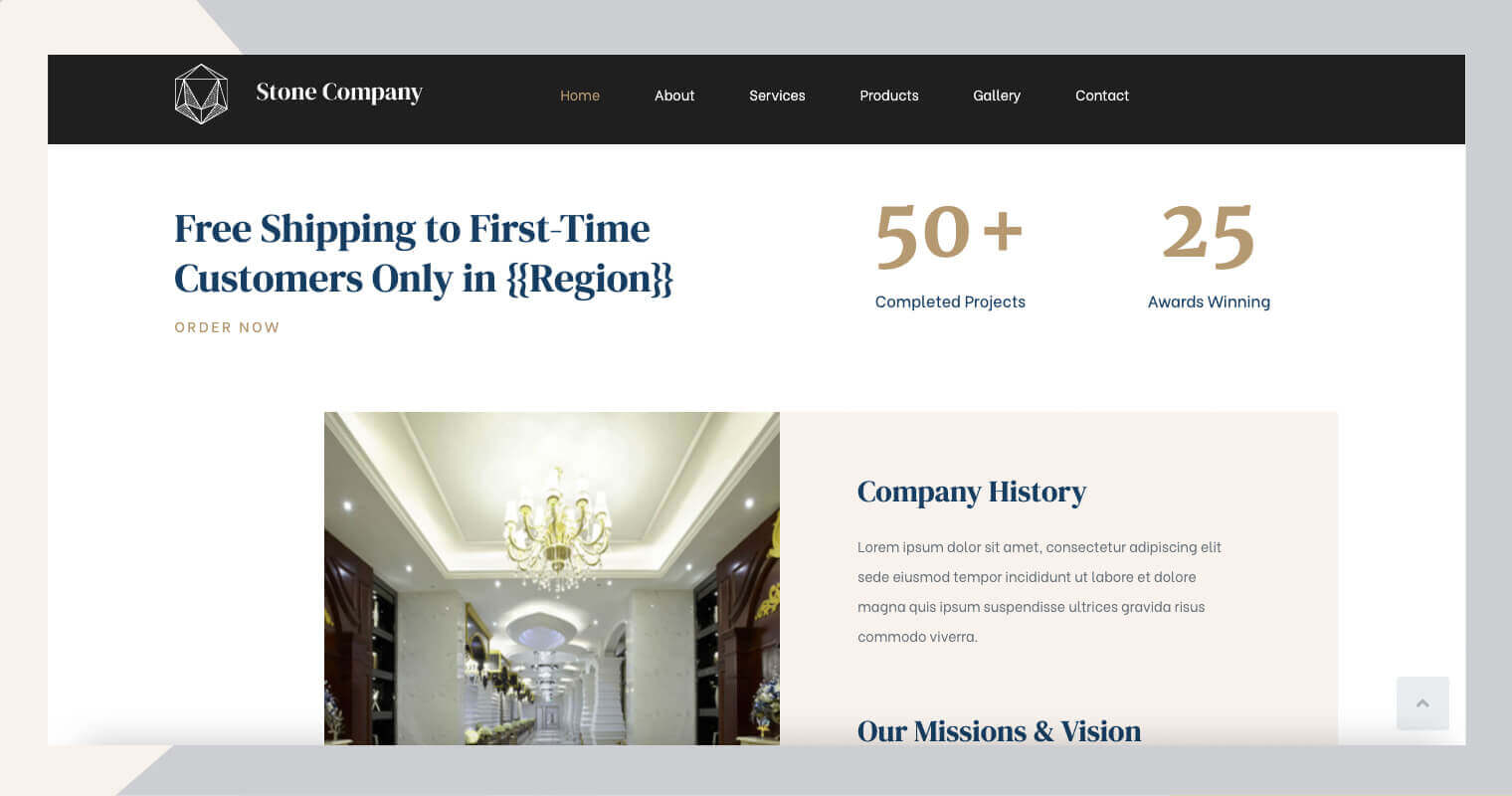 3. Discount popup
Display an eye catching popup and offer a discount coupon for first-time guests to your website to encourage them to make their first purchase.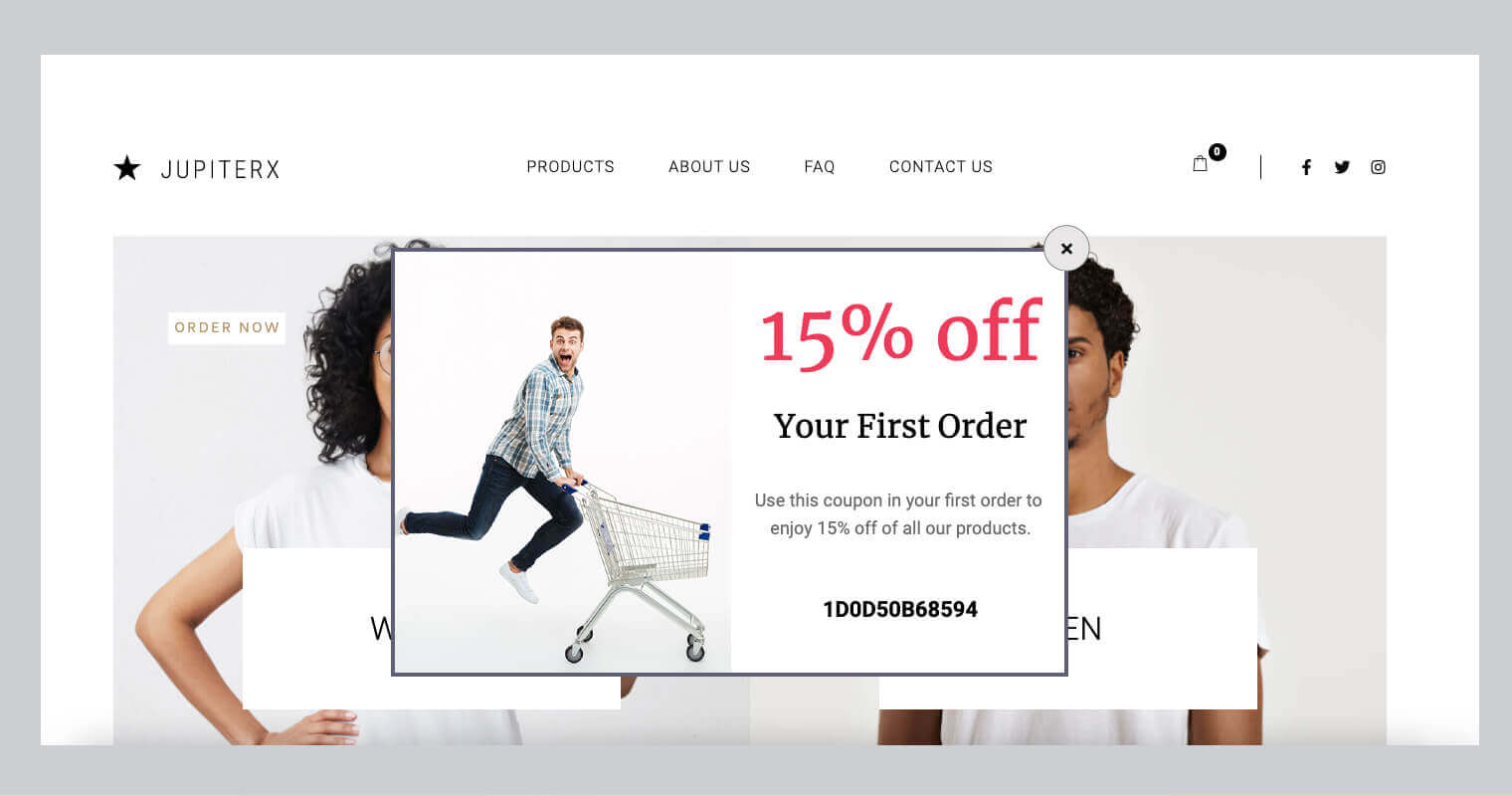 4. Thanksgiving popup
Run occasion-based promotions like Thanksgiving sales and announce it via personalized popups to drive sales. Use a period of time as a condition to show your popup with a specific discount on your products.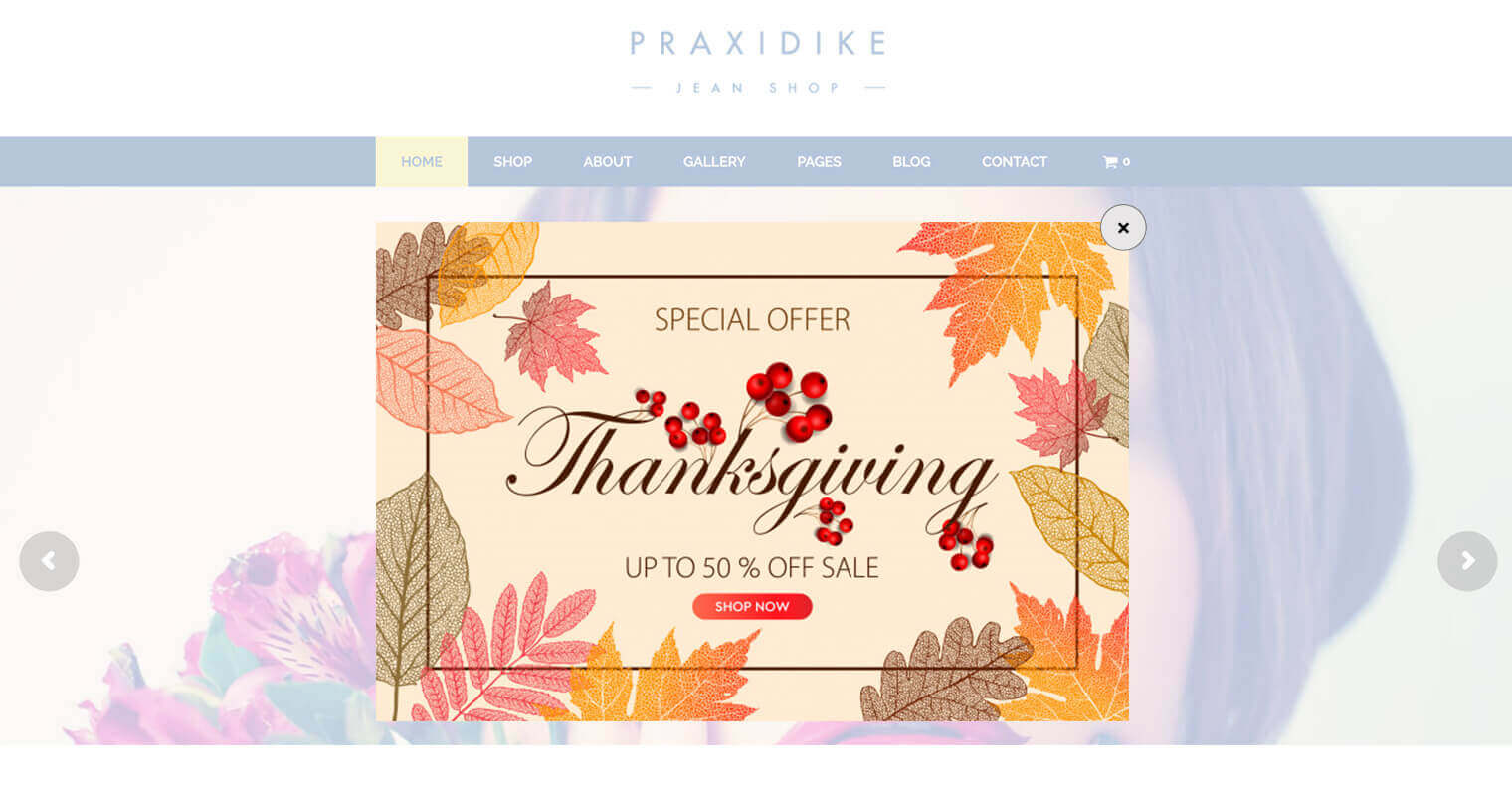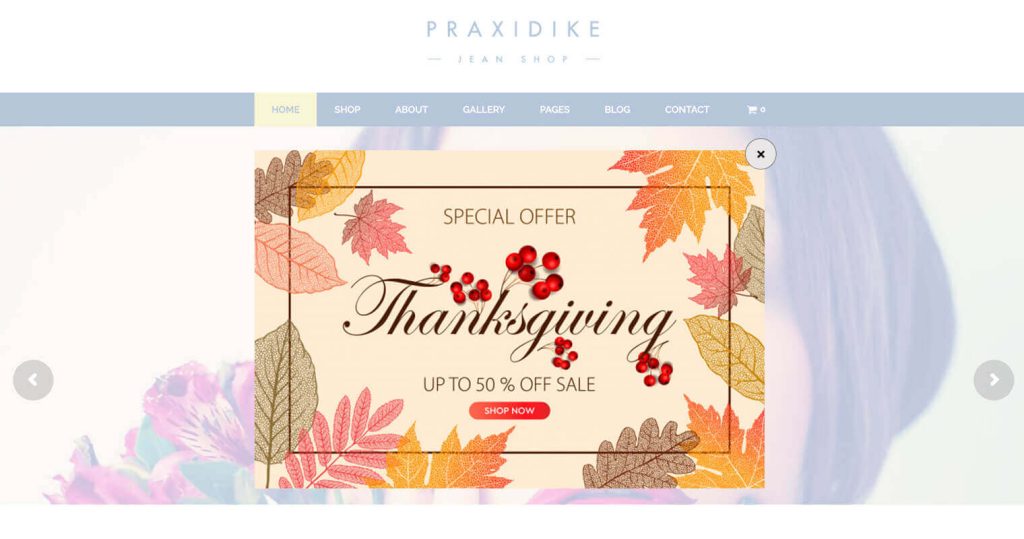 5. Upsell & Cross-sell email
Develop customer loyalty by sending emails containing relevant products right after their last purchase. Use upsell or cross-sell methods to personalize your email campaigns and not only increase rate of ROI but also expand customer lifetime value.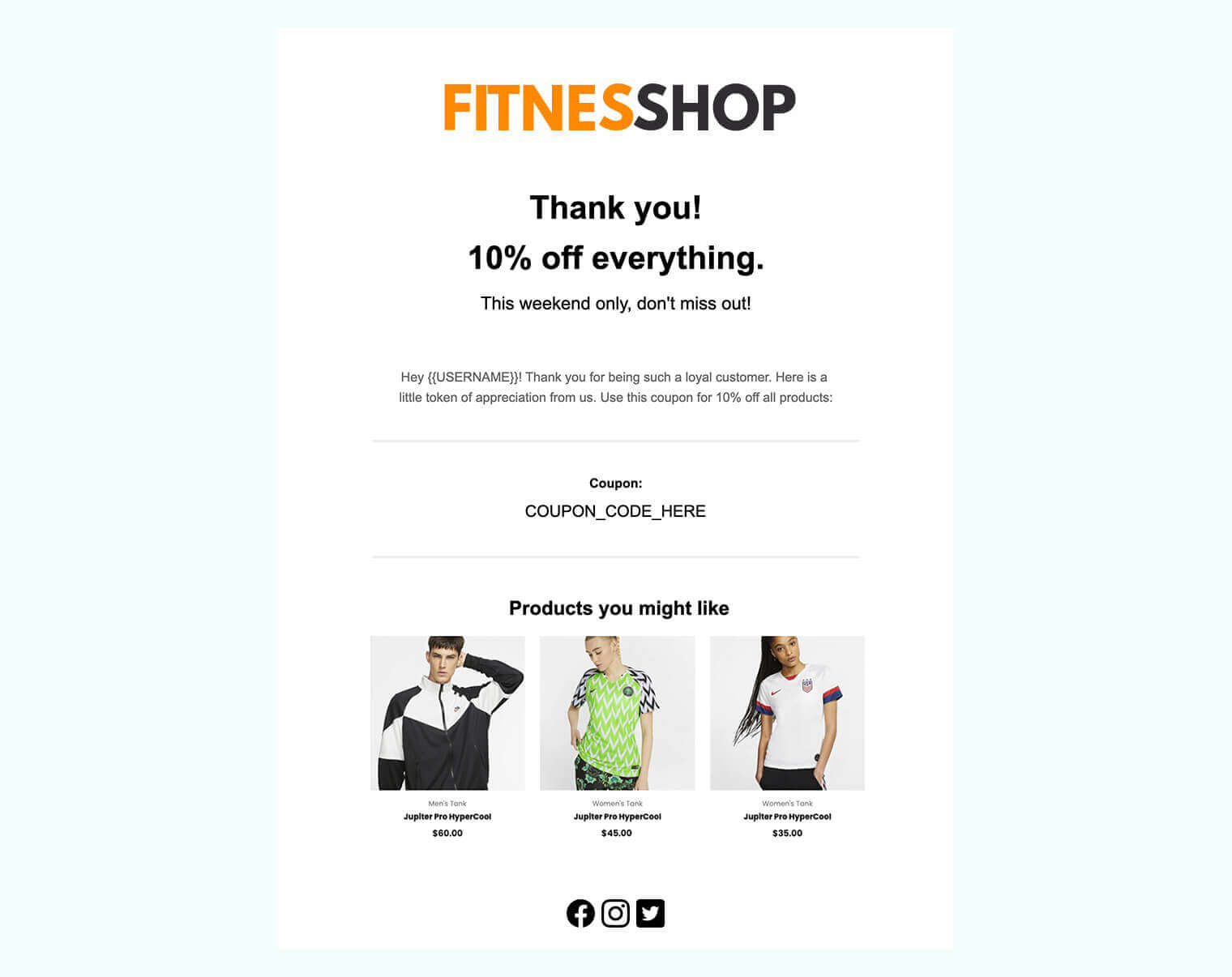 6. Follow up cart abandonment email
Recover lost sales and boost your online shop revenue by sending reminder emails for those who have abandoned shopping carts. It's essential that you test different copy, offers and designs for your abandoned cart emails, as it will ultimately increase your abandoned cart recovery rate.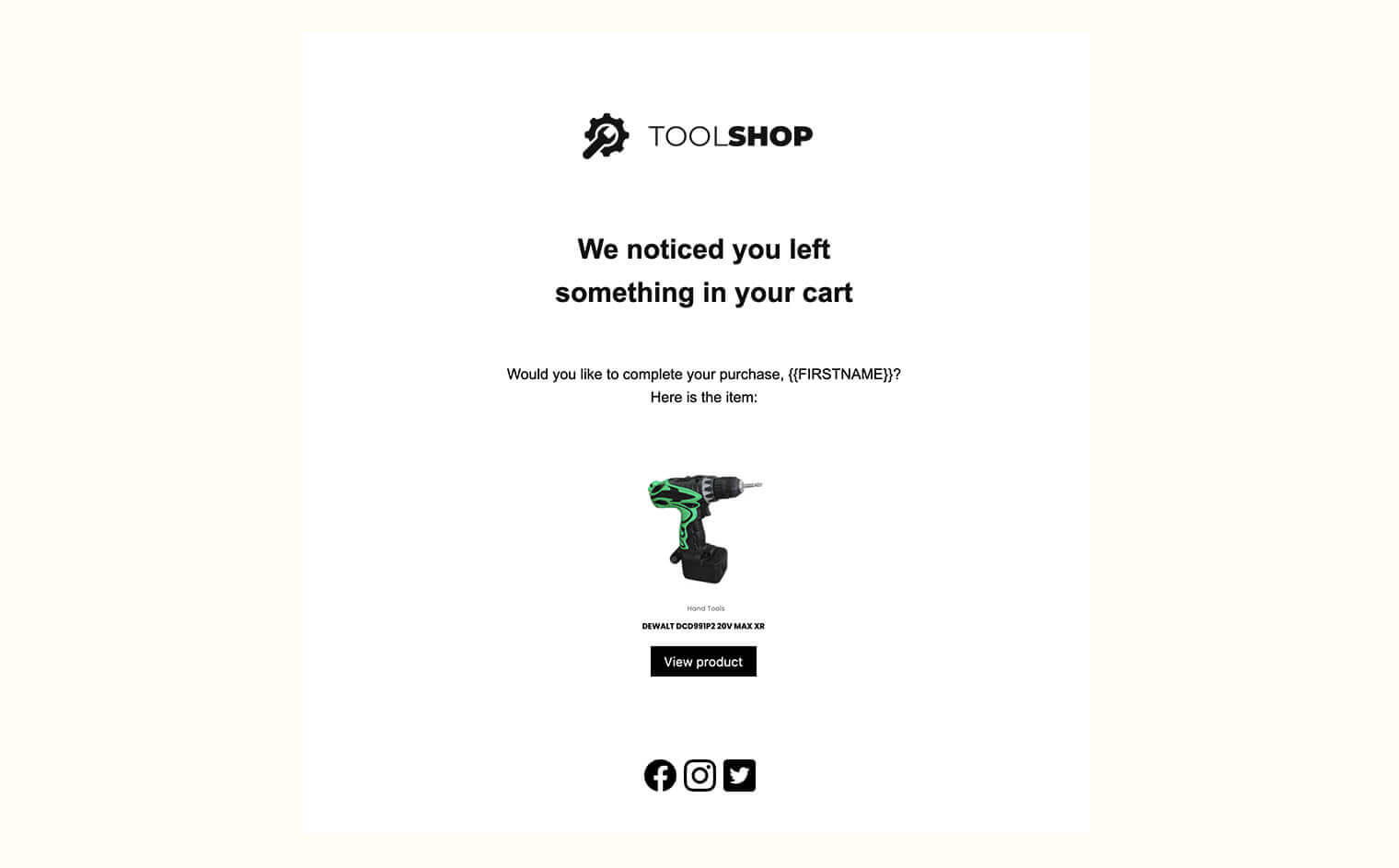 7. Appreciate loyal customers with exclusive emails
Express your gratitude to your current customers by sending personalized thank you emails to those who placed a higher number of orders than others. This can reinforce the relationship with your customers and enhance retention rate. Also, to encourage more purchases, offer them a free discount coupon and recommend products they may like to buy.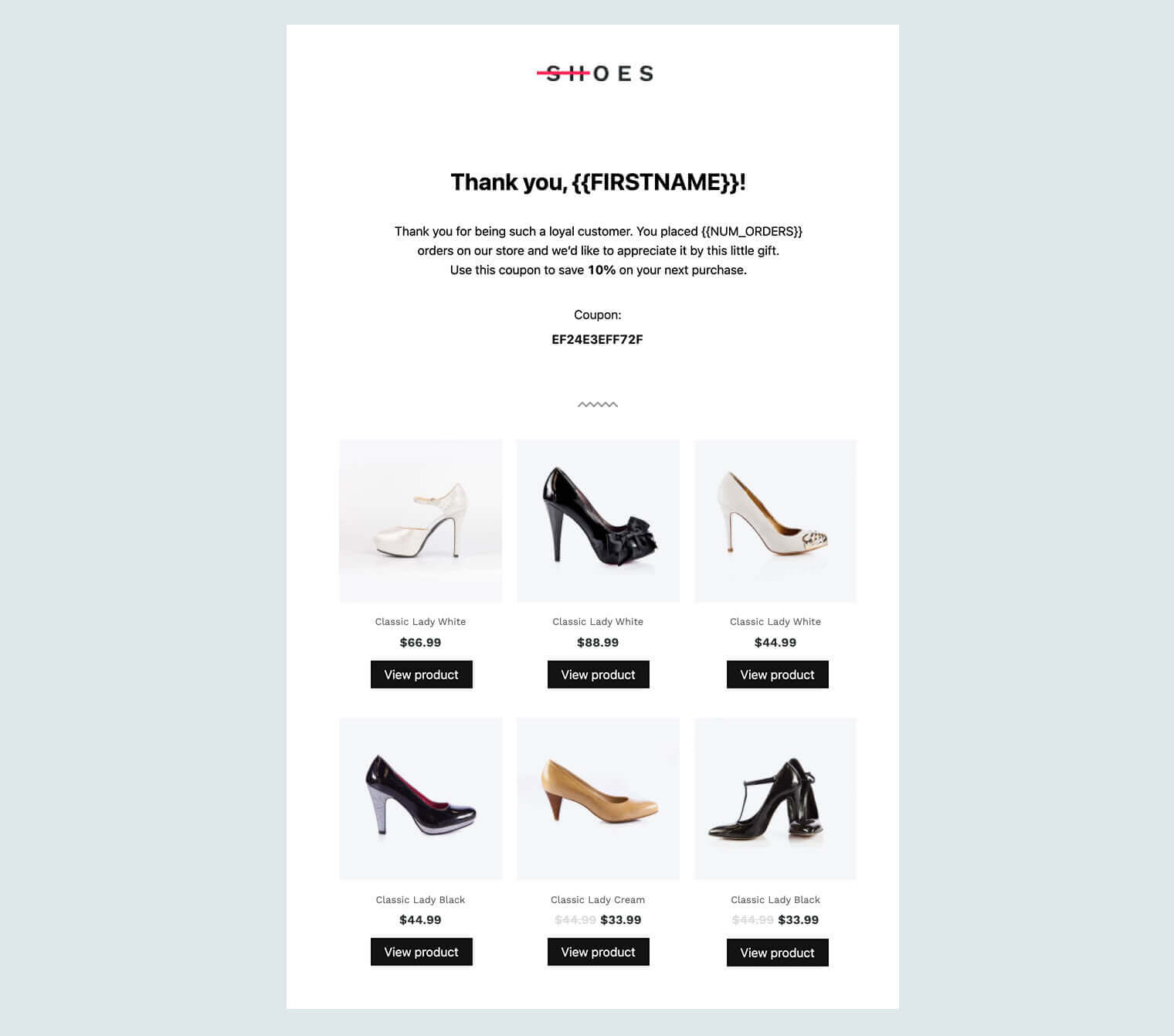 Bonus points
I didn't actually talk about how to measure the performance of automation rules in our examples. As mentioned in Table 1, Growmatik uses different metrics to help you follow the success of every rule you set. To get specific detailed information for each automation rule, first edit it via the Growmatik Automation page and then select your desired time frame in the opened modal.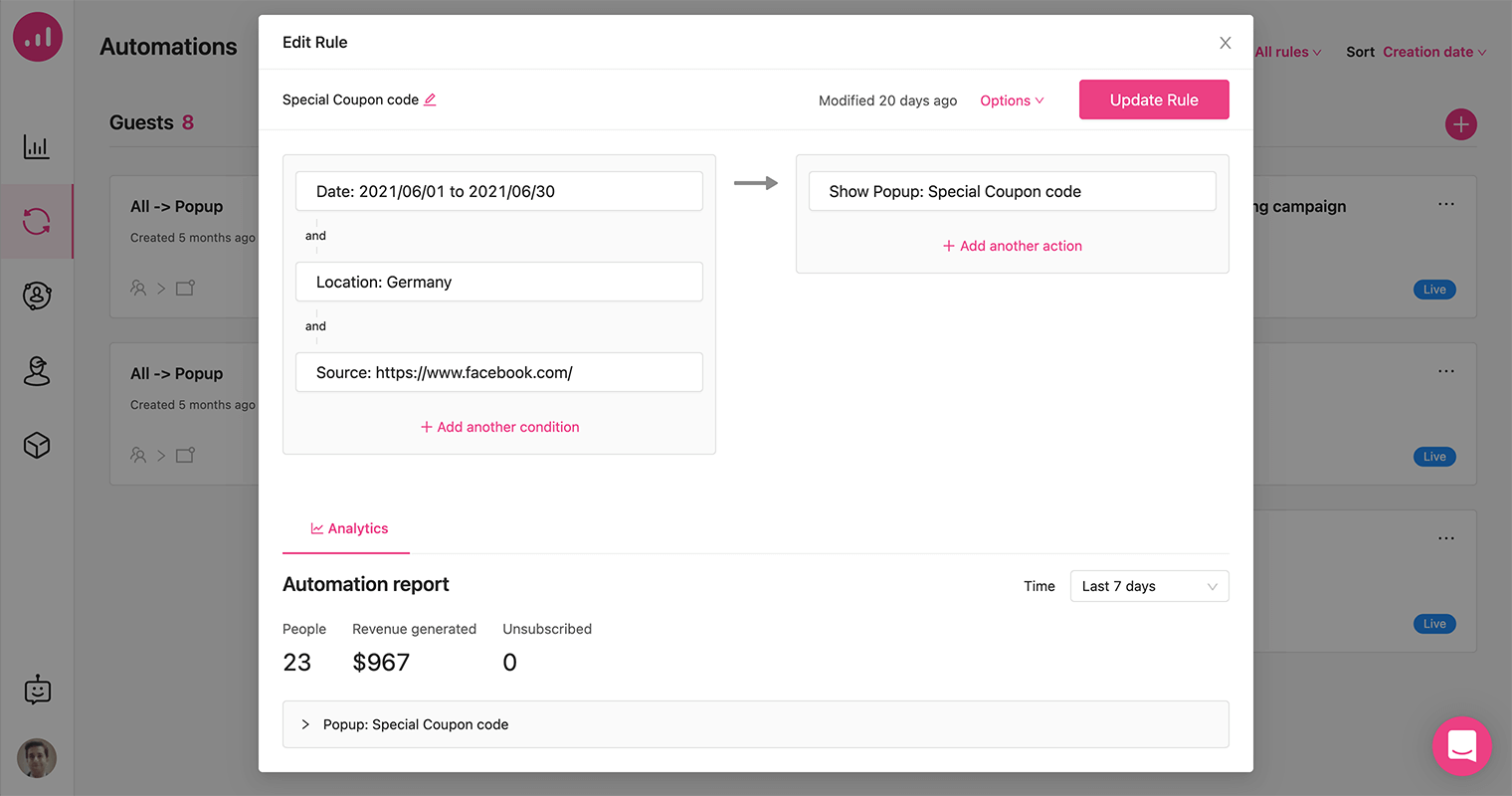 Wrapping it up!
Applying a growth hacking scheme to your marketing plan needs an automation strategy to enable you to repeatedly test your marketing ideas and measure the effectiveness of each. In fact, digital marketing automation helps you to find which marketing workflow has the maximum impact on your revenue and which ones need improvement. This gives you the chance to spend your time coming up with new ways to increase your company's success. Also, with a tool like Growmatik you can effortlessly try out different ready-made automation recipes and see how they affect your business.
Growth on autopilot
with end-to-end
marketing automation